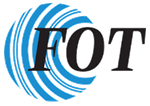 GREAT NEWS for current TRAUMA FELLOWS - The Foundation for Orthopaedic Trauma (FOT) has given OTA a generous grant for the 2018/2019 fellowship class to pay no registration fee for the Annual Meeting.  If you are a current trauma fellow and you did not receive information regarding this, please email oconnell@ota.org for more details.
Fellowship Graduation at the OTA Annual Meeting ~ Save the Date
Wednesday, October 17
5:00 - 6:00 pm
Gaylord Resort / Palm Beach Room 
Drinks and Appetizers will be served 
Invitations to be sent in early August. 
Case Logs
All trauma fellows are expected to keep a case log through the OTA database.  Trauma fellows that are part of an ACGME accredited program will log their cases through ACGME.
Case Log - Login to record cases and download reports.  
If you have any problems with log in, please email ota@ota.org.
"CPT codes, descriptions and other data are copyright 1966, 1970, 1973, 1977, 1981, 1983-2014 American Medical Association.  All rights reserved.  CPT is a registered trademark of the American Medical Association. The CPT File is copyrighted  by the Americam medical Association 2014.  We acknowledge that AMA retains all right, title and interest in the Files provided to OTA.  AMA claims no copyright to government data that is in the public domain."
Evaluation Templates
Following Your Fellowship
Fellowship Program Directory
Search and view fellowship program information using the links below.