SAVE THE DATE........OTA Spring Fellows Course in Boston - Dr. Paul Tornetta III, MD, Course Chair
Thursday, April 25, 2019 1:00 PM - Sunday, April 28, 2019 12:00 PM
Information regarding course registration was sent out on November 30th to all current trauma fellows.  Contact oconnell@ota.org with questions regarding the fellows course.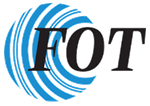 FOT, thank you once again for your support of current trauma fellows with your generous grant  for the 2018/2019 fellowship class to attend the OTA Annual Meeting.
Case Logs
All trauma fellows are expected to keep a case log through the OTA database.  Trauma fellows that are part of an ACGME accredited program will log their cases through ACGME.
Case Log - Login to record cases and download reports.  
If you have any problems with log in, please email ota@ota.org.
"CPT codes, descriptions and other data are copyright 1966, 1970, 1973, 1977, 1981, 1983-2014 American Medical Association.  All rights reserved.  CPT is a registered trademark of the American Medical Association. The CPT File is copyrighted  by the Americam medical Association 2014.  We acknowledge that AMA retains all right, title and interest in the Files provided to OTA.  AMA claims no copyright to government data that is in the public domain."
Evaluation Templates
Following Your Fellowship
Fellowship Program Directory
Search and view fellowship program information using the links below.