Current fellows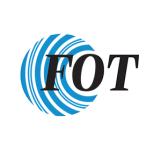 OTA would like to acknowledge FOT for their generous grant to support of the current fellows attending the OTA 2022 Annual Meeting.
save the date - ota annual meeting - fellow town hall
Thursday, October 13 from 12:00 - 1:00 PM at the Tampa Convention Center 
save the date for the OTA Spring Fellows course in Boston
April 20 @ 1:00 pm - April 23, 2023 @ 12:00 pm
Formal invites will be sent to current fellows in mid-November 2022.
__________________________________________________________________
2021 - 2022 Fellowship Class 
Save the Date - Fellows Graduation and Research Exhibition
Wednesday, October 12 from 5:00 pm – 6:30 pm at the Tampa Convention Center.
Formal invites will be sent to all graduating fellows in August 2022. 
The first 45 minutes will be focused on celebrating the completion of your fellowship with certificates to be given to fellows in attendance.  The second half will be dedicated to fellows presenting research via a digital poster tour.  Anyone interested in submitting an abstract to be considered for the poster display can get more information here: 
Fellow Poster Selection & Presentation Information 
Deadline was extended from August 15 to August 20 - there is still time to submit your research project.
_______________________________________________________________
RESOURCES
Still looking for a job?  Consider viewing the "How to Find a Job During a Global Pandemic in Your Fellowship Year" webinar hosted by the Board of Specialty Societies Fellowship Committee.  
View Agenda / Link to Recording (you need an AAOS account to access the presentation)
2021-22 Fellowship Class Welcome Letter 
Online Educational Resources for Fellows 
Fellowship Compliance Committee 
_________________________________________________________________
CASE LOGS
All trauma fellows are expected to keep a case log through the OTA database. Case logs should be complete by July 31, or prior to completing your trauma fellowship. Trauma fellows that are part of an ACGME accredited program will log their cases through ACGME.
Case Log - Login is the same as your OTA profile login
Core Competency Case List - The following is a list of core case considered necessary components of fellow education. For a program to have the depth and breadth of complex fracture and trauma exposure, all fellows must meet a minimum number of case participation in most of these areas.
If you have any problems with log in, please email Rachel O'Connell.
"CPT codes, descriptions and other data are copyright 1966, 1970, 1973, 1977, 1981, 1983-2014 American Medical Association.  All rights reserved.  CPT is a registered trademark of the American Medical Association. The CPT File is copyrighted  by the Americam medical Association 2014.  We acknowledge that AMA retains all right, title and interest in the Files provided to OTA.  AMA claims no copyright to government data that is in the public domain."
________________________________________________________________
Evaluation Templates
Following Your Fellowship
Fellowship Program Directory
Search and view fellowship program information using the links below.  
Questions regarding OTA Fellowship should be directed to Rachel O'Connell