OTA Annual Meeting Welcome
Michael J. Gardner, MD
Annual Meeting Program Chair
Dear Colleagues,
On behalf of the OTA Program Committee and President William Ricci, MD, I am pleased to invite you to the 34th Annual Meeting of the Orthopaedic Trauma Association (OTA) to be held in Kissimmee, Florida from October 17th to 20th, 2018. In the months leading up to the meeting, the Committee reviewed over 1,000 scientific abstracts and over 80 Breakout Symposia. This has culminated in a program that includes the latest cutting-edge, high quality research and state-of-the-art treatment for musculoskeletal injuries.
The paper presentations will kick-off with a "Program Highlights" session, which will feature ten original research presentations that are of significant interest, of the highest quality, and have the potential to change practice. In addition to these ten studies, there will be an additional 73 paper presentations. Concurrent with these sessions, there will be 38 breakout sessions and 6 hands-on skills sessions, each with a specific focus, depending on your interest. During all this, there will be over 170 posters in the Exhibitors Hall to peruse.
Four main symposia will be the focus of this year's meeting: Current Evidence on Hip Fracture Treatment in 2018; Domestic Mass Casualty and Disaster; Pelvic Fracture Treatment and Approaches to the Polytrauma Patient; and The Current Status of Evidence-based Medicine in Orthopaedic Trauma. Additionally, the OTA is proud to welcome the Netherlands as the 2018 Guest Nation, and Dutch representatives will give a special presentation on Friday afternoon.
This year, we are very honored to welcome John H. Wilber, MD as the John Border Memorial Lecturer. As the Chairman of Orthopaedic Surgery at Case Western and an icon in orthopaedic trauma, I think we will find his talk both interesting and enlightening.
Finally, we encourage all to arrive early to the Annual Meeting and take full advantage of one or more of the pre-meeting courses:
• Basic Science Focus Forum chaired by Edward J. Harvey, MD

• Orthopaedic Trauma Boot Camp chaired by Robert P. Dunbar Jr, MD and Frank A. Liporace, MD

• PA/NP Course chaired by Lori Reed, MD, Daniel Segina, MD, Daniel J. Coll, PA-C, and Dennis C. Gregory, PA-C

The OTA is proud to distribute the "Orthopaedic Success Manual" free to all participants in the Young Practioners Forum. The authors include Tim Bray, past president of the OTA in a comprehensive pocket guide covering many topics relevant to young practitioners. We are grateful for the donation of these books

• International Orthopaedic Trauma Care Forum chaired by Peter V. Giannoudis, MD

• E &M and Coding Course chaired by Paul T. Appleton, MD, and Margi Maley of Karen Zupko & Associates

• Young Practitioners Forum led by Lisa K. Cannada, MD, and Jodi A. Siegel, MD

•The OTA Residents Fracture Course chaired by Carla S. Smith, MD and Michael P. Leslie, DO, and will run concomitant to the Annual Meeting, Wednesday through Friday.
The common feature of each program event is the commitment to providing the highest quality, most interesting and clinically relevant material related to musculoskeletal trauma by world-class faculty and experts. We truly believe that anyone involved in the field will benefit from the 2018 OTA Annual Meeting. We look forward to seeing you in Florida!
Sincerely,
Michael J. Gardner, MD, Program Chair

OTA Business Meeting
Annual Meeting Preliminary Program
2018 Annual Meeting Industry Sessions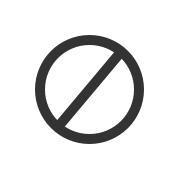 Product Theater
DePuy Synthes Product Theater:A Novel Approach to Fixating Difficult Fracture Patterns Utilizing Nitinol Continuous Compression Implants
Friday, October 19 12:35 - 1:25 pm
Dr. Patrick Wiater will discuss how his practice benefited by using Nitinol Continuous Compression Implants to fixate difficult fracture patterns in the core and extremity anatomical regions. Attendees will learn the benefits and techniques using the implants to achieve continuous active inter-fragmentary compression and bone fragment reduction in problematic areas. Audience discussion and demonstration to follow.

Receptions and Luncheons
International Reception
Castillo Fort–St. Augustine Area (Atrium Level)
Wednesday, October 17

 
4:45 pm -6:00 pm
All international meeting participants are welcome.
Happy Hour in the Exhibit Hall
Thursday, October 18 5:07 - 6:07 pm
Join the OTA Annual Meeting Exhibitors in the exhibit hall E and F for cocktails and networking before heading out to the Annual Meeting Welcome Reception. There is no fee for meeting attendees.
Sponsored by OsteoCentric (previously SMV Scientific)
Annual Meeting Welcome Reception
Gaylord Palms Coquina Lawn
Thursday, October 18 6:10 - 8:10 pm
Join your colleagues for cocktails and hors d'oeuvres on the Gaylord Palms Coquina Lawn.
There is no fee for meeting attendees. There is a fee of $65 for a guest reception ticket.
Military Reception
Gaylord Palms Osceola Foyer
Friday, October 19 5:30 to 6:30 pm
OTA thanks all current and former Military for their commitment to the USA Military and contributions in the field of Orthopaedic Trauma.
Aside from the lunch included in your meeting registration,we also have 3 additional luncheons to choose from:
Friday, October 19 12:25 pm to 1:25 pm
International Town Hall
Chairs: Theodore Miclau III, MD, Steering Committee Chair, International Orthopaedic Trauma Association, Peter Giannoudis, MD, OTA International Committee Chair
Forum for open discussion about new ways the OTA can support the international community. Hear of many growing OTA Global Benefits.
Women in Orthopaedic Trauma-Kathy Cramer, MD Memorial Luncheon
Chair: Leslie Gullahorn Olson, MD; Co-Chair: Carmen Quatman, MD
Sponsored by a generous grant from

 
PFS
New Member
Chair: Kyle Jeray, MD, OTA Membership Committee Chair
Guest Speaker: Dr. Steven Olson, OTA Past President
New and prospective members are encouraged to attend