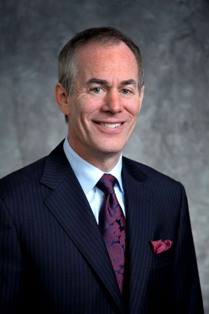 The OTA celebrates the launch of the Roy Sanders OTA Traveling Fellowship. Sincere gratitude is extended to Roy Sanders, MD, for his ongoing leadership and his generous endowment of the program which will enrich the lives of the selected fellows and help build the next generation of OTA leaders.
The Roy Sanders OTA Traveling Fellowship is designed as an immersive leadership experience for early to mid-career orthopaedic trauma surgeons. This leadership experience will broaden understanding and improve networking for the fellows, including a deeper OTA professional connection via an appointed senior mentor. Knowledge acquisition by discussion with various centers about clinical strategies, local trauma care variations, and an educational highlight with podium presentation at the OTA Annual Meeting further distinguishes the experience.  OTA hopes to enrich the lives of the traveling fellows and build future leaders in our organization with the fellowship experience and a subsequent OTA committee appointment for each fellow after completion of the fellowship. Host institutions should estimate three nights for all visiting fellows. 
Applications are in the review process and applicants will be interviewing at the 2019 Annual Meeting. 
Host Institution Application - Deadline November 30, 2019 
*Note: Host Institutions must be in the Eastern region: AL, CT,  DE, FL, GA, MA, MD, ME, NC, NH, NJ, NY, PA, RI, SC, VA, VT, WV, and Toronto and Ottawa, Canada.