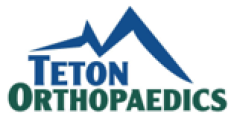 Orthopaedic Trauma Surgeon
Teton Orthopaedics in conjunction with St. John's Health is seeking an experienced, fellowship-trained orthopaedic trauma surgeon to join our team of orthopaedic specialists.
Position Detail:
Guaranteed generous salary

Support from both established private orthopaedic group and hospital system

Dedicated orthopaedic trauma position

Shared call schedule

Potential to create and direct orthopaedic trauma service line
Position Qualifications:
Board certified/board eligible orthopaedic surgeon

Orthopaedic trauma fellowship
About Teton Orthopaedics and St. John's Health:
We are excited to add an exceptional partner to our established orthopaedic group. We have been the premier group in the region for many decades with well-established sub-specialists and amazing support staff. As our community has grown and tourism has exploded we are presented with an opportunity to add a well-qualified orthopaedic trauma surgeon to our group. The position is supported by St. John's Health, providing a foundational partnership to ensure continued success. St. John's Health is the recipient of numerous national recognitions, including Newsweek's US Top Hospitals four years in a row, and was recognized as the best hospital in Wyoming for Orthopedic care by Becker's.
About Jackson, WY:
Jackson is a wonderful community. The access to outdoors activities in unparalleled including world-class skiing, fishing, mountain biking, hiking and more. The community is safe and supportive with abundant cultural outlets, top-tier public schools, amazing seasons and immediate access to Grand Teton and Yellowstone Parks. Jackson is a growing with increasing year-round tourism and offers an unmatched quality of life.
Contact Information:
Erin Abel, Administrator
abele@tetonortho.com
(307) 733-3900 – phone
(307) 732-0925 – fax
_________________________________________________________________________________________________________________
Location – Casper, Wyoming
Position – Orthopedic Trauma Surgicalist
Hospital/Institution – Synergy Health Partners / Casper Orthopedics
Facility: Banner Wyoming Medical Center
Sign-On Bonus: $10K Sign-on Bonus, restrictions apply
Synergy Health Partners is recruiting experienced orthopedic trauma surgeons to join the team working with Casper Orthopedics at a level II hospital in Casper, WY.
Work 10 days per month with the established group at Casper Orthopedics
Trauma fellowship trained preferred
Medical malpractice coverage is provided by Synergy Health Partners
1-2 years experience required
Competitive per diem compensation
Collaborative and supportive teamwork environment
Work with a company created by and for surgeons
$10K Sign-on Bonus, restrictions apply
Active Wyoming medical license is a plus
Independent Contractor Status and Benefits: 
Looking for a benefits package as an independent contractor? Need assistance with LLC creation, tax guidance, or overall financial planning? We can connect you with trusted partners that support SHP. Our resource partners work with you to customize a benefit plan package for you to meet your specific needs.
Facility Details:  
Apply Now: 
It is possible to achieve more freedom in your personal life while being an engaged member of a clinical care team. 
To apply, upload your CV below.  Send questions to Melissa Montgomery and learn more about this unique opportunity. We look forward to speaking with you soon. 
Working with Synergy Health Partners:  
Surgeons enjoy working with Synergy Health Partners as Surgicalists to help them live their best lives. Check out other open positions here.  See jobs for Orthopedic Surgeons, General Surgeons, Trauma Surgeons, Anesthesiologists, CRNAs, and Advanced Practice Providers – and live your best life now with Synergy Health Partners. 
Synergy Health Partners is a national leader in the management of Surgicalist programs, Anesthesia staffing, Emergency Departments, and On-Call Compensation. Our Surgicalist Model helps restores work-life balance for surgeons allowing them to enjoy real-time off. This is how we support high quality, aligned, and engaged clinicians so that they can support hospitals with predictable surgical staffing for patient access to quality local care. 
Posted: 8/22/2023