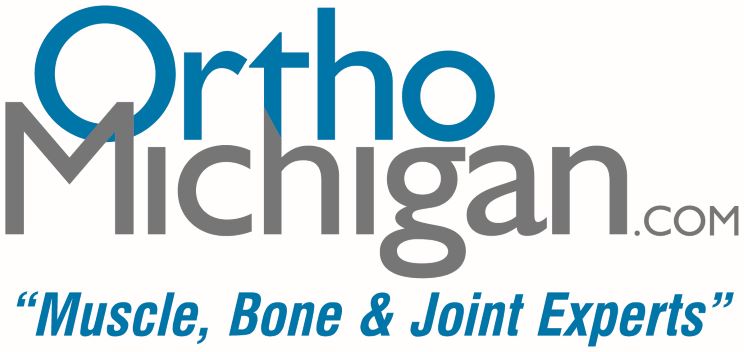 OrthoMichigan, one of the Midwest's premier independent orthopedic groups, is seeking to add a fellowship trained Orthopedic Traumatologist.

OrthoMichigan is located in Mid-Michigan and provides orthopedic service to three health care systems and area surgery centers. With over 30 years of experience, the group provides advanced bone and joint care with sub-specialties in hand/upper extremity, foot/ankle, joint replacement, sports medicine, and spine. 

The group is solely responsible for training 15 orthopedic residents, which includes surgical rotation and orthopedic call at two area hospitals including a ASC Level 1 Trauma Center.

Competitive salary with a two year track to partnership.
Please e-mail CV to msmith@orthomichigan.com.
Posted: 5/11/2022
_______________________________________________________________

Saginaw, MI
Orthopaedic Traumatologist
Covenant HealthCare
Description:
Covenant Advanced Center for Orthopaedics is seeking an Orthopaedic Trauma surgeon.
Highlights of the opportunity:
Employed position with Covenant Advanced Center for Orthopaedics,

Call is shared with 11 other orthopaedic surgeons in town.
What makes Covenant Orthopaedics so extraordinary?
We have highly trained, extraordinary orthopaedic surgeons.

We have an orthopaedic trauma team on staff serving the Great Lakes Bay Region.

We have the most advanced state-of-the-art technology.

We offer a comprehensive range of services from surgery, physical therapy and rehabilitation.

We perform minimally invasive total joint replacement surgery.

We specialize in all injuries including bones, joints, ligaments, tendons, muscles and nerves for every generation.

We offer an on-campus partnership with Mary Free Bed Rehabilitation Hospital which includes both inpatient and outpatient therapies.
About: Covenant Medical Group
Covenant Medical Group (CMG), the employed physician network of Covenant HealthCare, is seeking BC/BE physicians to join our extraordinary medical team. CMG is a physician-driven and patient-focused organization built on a commitment to set the standards for excellence in health care delivery, community stewardship and professional fulfillment. Covenant Medical Group is the largest hospital-integrated physician group in the Great Lakes Bay Region and consists of more than 205 physicians with sub-specialties including cardiology, neurology, pediatric surgery, neurosurgery, orthopaedic surgery, plastic surgery, gastroenterology, pulmonology, and primary care. Due to increasing volumes and need for improved patient access, this position is a high priority for the organization.
Covenant offers extremely competitive base compensation, productivity and incentive bonus, with professional liability coverage.
Full benefits include: life, health, dental, and vision for the physician and family. Covenant Also strives to create a flexible and realistic work-life balance for all our providers.
About: Covenant HealthCare
Covenant HealthCare is one of the largest, most comprehensive health care providers north of metro Detroit. Located in the heart of the Great Lakes Bay Region, Covenant is the sixth largest hospital in Michigan with 643-beds and the regions only Level II Adult and Pediatric Trauma Center including air medical transport service. We have more than 20 inpatient and outpatient facilities, including two major acute care medical centers and servicing people from more than 20 counties across central and northeast Michigan. In addition, Covenant also has the only regional neonatal and pediatric intensive care units.
Covenant offers a broad spectrum of programs and services ranging from high-risk obstetrics, neonatal and pediatric intensive care, to acute care including a Level II Adult and Pediatric Trauma Center, cardiology, oncology, orthopedics, robotic surgery and many other services. As a non-profit, our extraordinary care goes beyond our outstanding medical services. It's our compassionate and caring team that makes the difference; their support means you always have someone by your side from diagnosis to recovery. We go above and beyond for our patients every day, and in every way. And that extraordinary commitment extends to the communities we serve. Because by working together for a healthier community, we can build a better tomorrow for generations to come.
As the region's preferred hospital and leader in electronic medical records (utilizing EPIC), we support research, education and technology serving as a major teaching hospital in addition to providing training facilities for Central Michigan Universities brand new medical education program in 2013.
Forbes ranked Covenant HealthCare as the #1 Best Employer in HealthCare in Michigan two years in a row

A major teaching hospital to Central Michigan University's College of Medicine's seven residency programs and medical students.

Covenant has set the standard for hospital medicine programs nationwide. We have a 24/7 program that allows family medicine physicians to practice in an outpatient setting.

Covenant is the largest health care provider in the region and largest health care employer in Saginaw County

4,600+ employees, 500+ volunteers and more than 600 physicians on medical staff

312,500+ Primary Care and Specialist encounters through Covenant Medical Group

Utilization Statistics for fiscal year 2018

30,662 - Inpatient Discharges

93,467 - Emergency Care Center Visits

14,275 - Surgeries Performed

106,624 - MedExpress Visits

2,616 - Babies Born
BC/BE; Accredited Ortho Trauma Fellowship required
Hannah Schultz Hannah.schultz@chs-mi.com 989.980.9459
Website: Physician Opportunities | Covenant HealthCare
Posted: 4/18/2022