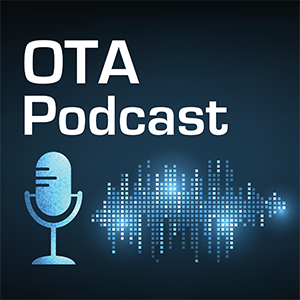 Directed and hosted by OTA members, the OTA Podcast is your home for conversation with leading experts in orthopaedic trauma. Available on all major podcast platforms, or listen directly from this page.
The OTA Podcast channel now offers CME for certain sessions. See below for details.
Recent episodes
Newest episodes listed first; click to listen without subscribing.
CME Sessions
OTA offers CME through its podcast partner, ConveyMed. To access these sessions and obtain CME, please download the ConveyMed app from the iOS App Store or the Google Play Store. If the app is already on your device, the below links will take you directly to the session:
The Early Years
OTA Past Presidents
Icons of Orthopaedic Trauma
Topics Relevant to Young Physicians
OTA Resident Board Exam Prep
Ortho Resident Survival Guide
2022 OTA Annual Meeting Selected Papers and Posters
2022 AAOS Specialty Day Debates
2021 OTA Annual Meeting Notable Papers
2020 OTA Annual Meeting Notable Papers
OTA Committee Profiles
"Game Changers"
Symposia
2020 OTA Specialty Day
COVID-19
Additional Topics
Sponsored Content