Public and Health Policy
Following is a list of public and health policy resources made available by the Orthopaedic Trauma Association.
OTA Position Statements
-  White Paper:  Proposed Changes to Federal Payment Models and Performance Measures for       Proximal Femoral Fracture Treatment in Elderly (approved April 2017)
- OTA On-Call Position Statement (Updated October 2013)
- Transfer of the Orthopaedic Trauma Patient: Criteria and Procedure (October 2015 *New Link*)
Health Policy Information
- Minimum Requirements for Certification as an OTA Level I Trauma Center
- Orthopaedic Trauma Service Organization (October 2015 *New Link*)
- AAOS Board of Specialty Washington Updates
American College of Surgeons - Committee on Trauma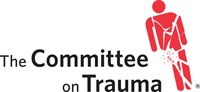 - American College of Surgeons (ACS) Committee on Trauma (COT) Update (May 2016)
- American College of Surgeons (ACS) TQIP Orthopaedic Trauma Surgery Best Practices Guidelines (co-branded with OTA)
Contact Philip R. Wolinsky, MD, FACS, for information on the OTA's participation on the COT.  
---
Compartment Syndrome Poster
The OTA poster on Compartment Syndrome is designed for the Emergency Room setting. The poster is to help alert the ED to the recognition of this limb threatening injury. The classic signs and symptoms are reviewed to help provide basic information on this important diagnosis. Further references are provided along with the key recommendation to Call your Orthopaedic Surgeon!