Fellowship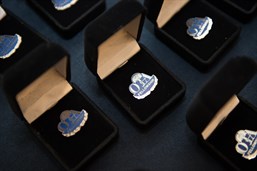 Information about the fellowship match application can be obtained on the SF Match website and additional information regarding the match can be found on the OTA prospective fellows page.
Resources for fellowship match applicants.
Resources for current trauma fellows. 
Resources for current and prospective programs directors and coordinators. 
 Resources for young practitioners that are post fellowship
---
Search and view fellowship program information using the links below.  
List of Current Accredited Fellowships
Fellowship Directory - Fellowship Program Information
Fellowship at a Glance Directory
Application for New Program Accreditation - NOW OPEN - Due May 25, 2018

Contact oconnell@ota.org for information regarding the application
      Accreditation Guidelines (Currently Under Review-2017)


2018 Spring Fellows Course (Boston) April 26-29, 2018*
*This course is limited to 2017/2018 trauma fellows, please email oconnell@ota.org for   information