OTA Members 'In the News'
Have news to share about an OTA member? Send it to us for inclusion on the website and in the newsletter: OTA@ota.org
---
Michael Suk, M.D., selected as Baldrige Executive Fellow

Danville, PA –Michael Suk, M.D., JD, MPH, FACS, Geisinger Health System Chairman of Orthopaedic Surgery and Geisinger System Services Chief Physician Officer, is one of 18 executives recently selected to participate in this year's prestigious Baldrige Performance Excellence program.
---
Bob Probe, MD, OTA Past President, Named Chief Medical Officer

Dr. Probe took over as chief medical officer (CMO) and executive vice president of Baylor Scott & White Health on January 31, 2016.
Full Article on BaylorScott and White Website 
---
New AAOS Leadership Appointments 
Congratulations to the new OTA Members selected to the AAOS leadership slate: 
 

 

M. Bradford Henley, MD, MBA

Nominated to the AAOS Slate for Treasurer

 

 

Robert D. Zura, MD

ABOS Representative

 

Lisa K. Cannada, MD  

Board of Specialties Chair-Elect
---
Hospital for Special Surgery Lifetime Achievement Award - David Helfet, MD
David G. Helfet, MD receives the Hospital for Special Surgery lifetime Acheivement Award.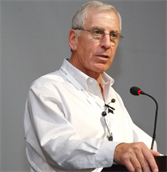 Full story at HealthPoint Capital. 
---
HVO Golden Apple Award - Peter G. Trafton, MD

Health Volunteers Overseas (HVO) is pleased to announce that Peter Trafton, MD, FACS is a recipient of the tenth annual HVO Golden Apple Award. As part of its World Health Day observances and in celebration of World Health Worker Week, HVO recognizes the extraordinary contributions of HVO members and volunteers in support of HVO's mission, organization and/or project sites. Each HVO supporter honored with this award has demonstrated a strong commitment to HVO's mission to improve global health through the education, training, and professional development of the health workforce in resource-scarce countries. Full Press Release
---
Kappa Delta Award Winner - Steven A Olson, MD
Steven A Olson, MD's research group wins Kappa Delta Award for Trauma Research. The study on post-traumatic arthritis work, entitled "Early Inhibition of Proinflammatory Cytokines Prevents Post-Traumatic Arthritis: Insights from the Natural History of Arthritis Developing after Intra-Articular Fracture," will be presented on Sunday, March 29, 11:15 AM – 12:30 PM: Kappa Delta Award Paper Presentations (MGM Grand Hotel, Room 118-120), Las Vegas, NV.   
The Kappa Delta Award presentation is Thursday March 26, 10:00 – 11:00 AM: AAOS Ceremonial Meeting (Venetian Ballroom, Venetian Hotel).
"Early Inhibition of Proinflammatory Cytokines Prevents Post-Traumatic Arthritis: Insights from the Natural History of Arthritis Developing after Intra-Articular Fracture"  - Steven A. Olson, MD, Bridgette D. Furman, BS, Virginia B. Kraus, MD, PhD, Janet Huebner, MS, and Farshid Guilak, PhD.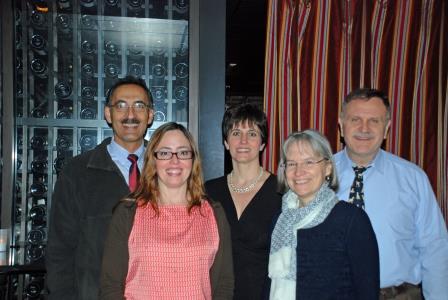 (L to R: Farshid Guilak, Bridgette D. Furman, Janet Huebner, Virginia Kraus
and Steve Olson)
---
Dr. Andrew Schmidt named Chief of Orthopaedics

Andrew Schmidt, MD was recently named Chief of Orthopedics at Hennepin County Medical Center (HCMC).
Dr. Schmidt is also a leading researcher in musculoskeletal trauma and its complications. He leads HCMC's participation in a research partnership sponsored by the Department of Defense that brings many civilian trauma centers together to work with military surgeons to study battlefield injuries and improve care for injured military personnel. The results of this important research is also applied to improve treatment of civilian trauma. Full story here from Hennepin County Medical Center.
---
Robert V O'Toole Named Chief of Orthopaedic at Shock Trauma
Andrew N. Pollak, MD, Chair, Department of Orthopaedics at the University of Maryland School of Medicine (UM SOM), Thomas M. Scalea, MD, Director of the Program in Trauma and Dean E. Albert Reece, MD, PhD, MBA, have announced that Robert V. O'Toole, MD, Professor of Orthopaedics at UM SOM, has been appointed as the Head of the UM SOM's Division of Orthpaedic Traumatology and Chief of Orthopaedics for the University of Maryland Medical Center's (UMMC) R Adams Cowley Shock Trauma Center.
---
2014 AAOS Leadership Fellows Program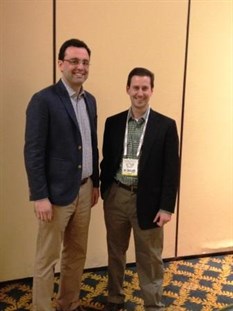 OTA members, Dr. Gregory J Della Rocca, MD, PhD and A Alex Jahangir, MD, are members of the 2014-15 Leadership Fellows Program. 
Established in December 2001, the LFP is a 1-year program that identifies future leaders and prepares them to assume roles of responsibility within AAOS. The LFP combines didactic leadership training with an ongoing mentoring program that matches each participant with an established leader within the orthopaedic community. The mentor and fellow foster a close professional and personal relationship that continues throughout the fellowship year and beyond.
---
The 2013 Boston Marathon Bombing: The Perspective of the Orthopedic Traumatologist
For most Americans, April 15 is generally remembered as the ominous day of the year that taxes are due. However, for nearly 27,000 runners representing 77 nations, and more than half a million fans, friends and family members, April 15, 2013 will be a day they will never forget. The Boston Marathon is the oldest continuous running marathon in America, first run in 1897. It is generally considered the most prestigious annual running event that is open to the public, once qualifications are met. Prior to its 117th consecutive running, it had not been generally viewed as a target for a "terrorist attack". However, on April 15, 2013, two misguided brothers placed explosive filled backpacks with remote detonator switches within yards of each other and the finish line of the Boston Marathon.The following paragraphs will highlight the extraordinary efforts put forth by the medical community of Boston and, in particular, many members of the OTA. (Full Story)
- Mitchel B Harris, MD and Michael J Weaver, MD
---
Michael J Bosse - 2013 SOMOS' Brian D Allgood Memorial Leadership Award Winner

CAPT(Ret) Michael J. Bosse is the epitome of a Military Orthopaedic Surgeon. Dr. Bosse is currently a Professor of Orthopaedics and the Director of Clinical Research at the Carolinas Medical Center and is also the Co-PI and Clinical Chair of the Major Extremity Trauma Research Consortium (METRC), prior to which he was an Associate Professor of Orthopaedics at the University of Maryland and Shock Trauma Center. He served as a member of the Board of Directors, and then President, of the Orthopaedic Trauma Association where he instituted a policy providing Active Duty Military Orthopaedic Surgeons free membership. He has been instrumental in attaining funding for military orthopaedics through the annual Extremity War Injuries Symposiums which has resulted in over a hundred million dollars of funding for military research and has led to the largest multicenter study looking at many of the most difficult challenges facing military orthopaedic surgeons. For these reasons, and many more, we honor him.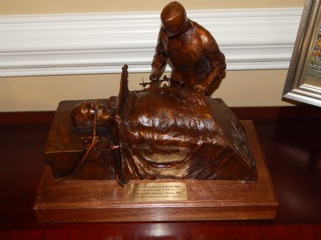 ---
Gregory J Della Rocca, MD, PhD
MU Study finds Surgeons Could Underestimate Domestic Violence-Related Injuries - University of Missouri, School of Medicine website 
---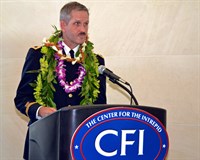 On the Event of His Retirement from Active Military Service The Orthopaedic Trauma Association Recognizes
                Colonel James Ficke, MD
For His Long History of Exceptional Leadership and Contributions to the Advancement of Orthopaedic Combat Casualty Care and Research (2 August 2013).
---

Dr. Franklin Shuler awarded NIH grant as Co-PI on a rotator cuff injuries. More info is available here.
---

Dr. Gil Ortega to perform world's first orthopaedic trauma surgery using Google Glass. Read the entire story here from ABC15: http://bit.ly/15GAOyh 
 See his interview with CBS Scottsdale here: http://bit.ly/Ortegagg
---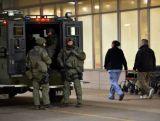 "At Least 14 Amputees are Among Wounded in Boston Attach"
Elizabeth Weise, G. Jeffrey MacDonald and Karen Weintraub, USA Today, April 18, 2013
Photo: Stan Honda, AFP/Getty Images
---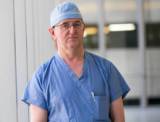 "Lessons Learned from Military Surgeries    Informed Treatment of Boston Victims"
 - Gina Kolata
 New York Times
 April 16, 2013
---

"OTA President Comments on Research, Treatment of Blast Injuries"
Hennepin County Medical Center Newsroom
April 16, 2013
---
Inspired by son, 64 year-old Heads to Afghanistan
When orthopedic surgeon Dr. Lawrence Bone heard the Army had a great need for surgeons, he made the decision to put himself in harm's way to help men like his son, who was injured in Iraq. NBC's Rehema Ellis reports.
Visit NBCNews.com for breaking news, world news, and news about the economy