Online Video Technique Library

Click below to view videos in the library.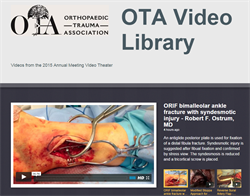 The Education Committee is seeking YOUR help to continue to grow the video techniques library. Submit a video to the OTA Video Library 
Deadline to be considered for the 2017 OTA Annual Meeting is June 30th, 2017!
Note: Video copyright remains with the author.