WHY EXHIBIT AT THE OTA ANNUAL MEETING?
OTA Meeting attendees specialize in the fast pace of trauma medicine. They are eager to learn about the cutting-edge technology they experience at the show.
Our attendees recognize how important our industry sponsors are to the success of their association.
Attendees visit the exhibit hall during all breaks where breakfast and lunch is served. 
WHO ARE OTA MEMBERS?
The OTA is an international organization of orthopaedic surgeons and medical professionals dedicated to the care and treatment of patients with injuries to the musculoskeletal system, especially fractures and dislocations. OTA's Exhibit Hall is an ideal way to meet, influence, educate and connect with top orthopaedic trauma physicians.
Sponsorship Opportunities will open in April
Emails will be sent out to all exhibitors on the 2021 contact list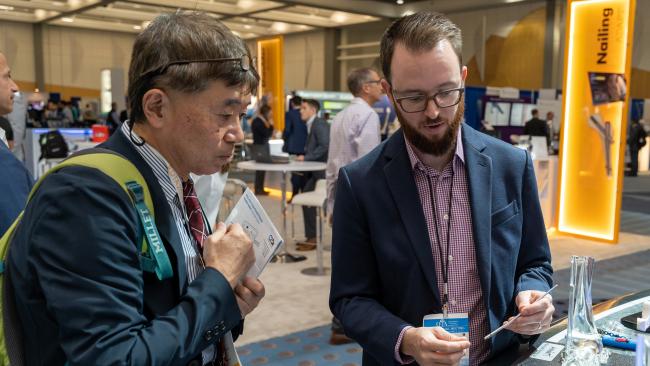 Exhibit Hall Booth Selection
Booth Space Selection will open Mid-April
Space is limited and on a first come first served basis.
OTA will send out a notification 2 days prior to officially opening booth selection