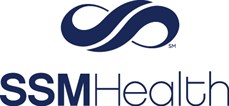 Orthopedic Trauma Surgery Opening in Expanding Madison, WI Practice
The expansion of our SSM Dean Medical Group Trauma Surgery team extends an opportunity to a talented surgeon to join our growing and high volume trauma practice in Madison, WI. Enjoy a work life balance rarely found in a typical trauma setting. Rotation of trauma call every other week M-F 7 a.m. to 4 p.m. which includes inpatient rounding for trauma patients in St Mary's Hospital. In addition, this opportunity offers our Trauma Surgeons the opportunity to build out an elective niche practice of their choice opposite weeks of the trauma rotation housed in our Orthopedic Center. Find out for yourself what a difference a dedicated support team within a multi-specialty clinic can offer!
Flexible 5 day workweek
Guaranteed salary (first 2 years) & sign on bonus
Epic EMR
Elective niche practice buildout of your choice
Dedicated trauma room at St Mary's Hospital (Madison)
Dedicated support staff within the department
1 in 11 Call Schedule
The Hospital:
St. Mary's is a Level III, acute-care hospital licensed for 440 beds and offers full scope of medical and surgical specialty areas - except transplants. St. Mary's Hospital is in the process of transitioning to a Level II designation.  SSM Health Care, parent organization of St. Mary's, in May 2003 became the first health care organization in the country to be named a Malcolm Baldrige National Quality Award winner. The award is the top honor a U.S. company can receive for quality management and quality achievement. St. Mary's Hospital is also the only hospital in the region to earn the prestigious Magnet Recognition for Excellence in Nursing from the American Nurses Credentialing Center of the American Nurses Association.
Benefits:
Comprehensive benefit package exclusively designed for physicians including annual CME dollars, guaranteed salary for your first two years, sign on bonus, immediate vacation/CME time allotments, 401K multi-funded account, and salary continuation are just a few of our generous offerings.
Recruiter Contact Info:
Jenny Nichols
608-260-3581 or 608-575-3343
SSM Dean Medical Group Overview:
Dean Medical is a multi-specialty group which is a for profit subsidiary of SSM Health consisting of over 500 physicians spread amongst 25 clinics in the 18 counties of south-central WI. SSM Health is an integrated delivery system with our own health plan located right here in Madison allowing greater coordination of care between provider and payor. SSM also has 3 hospitals in the WI Region: St. Mary's Madison, St. Mary's Janesville, and St. Clare's Baraboo. Dean and SSM merged in 2013, most of your patients will be members of Dean Health Plan. DHP does offer their own 5 star HMO plan for MAPD.
Posted: 1/18/18