Riverside Health System/The Jacobs Group
Job Title:
Trauma Orthopedic Opportunity in Beautiful, Coastal Southeastern Virginia

Job Description:
Riverside Orthopedics is seeking a BC/BE Orthopedic Trauma Surgeon to join our team in Newport News, VA. Join three other Fellowship-trained Orthopedic Trauma surgeons and six dedicated Physician Assistants as we continue to grow this program. Program boasts busy Level II Trauma, block OR time and on-call, with a dedicated team. Our full orthopedic practice includes an additional seven orthopedic surgeons and six Advanced Practice Providers.

Qualifications:
BC/BE Orthopedic Trauma Surgeon

Virginia licensure or ability to obtain
Riverside Benefits:
Very competitive base salary – RVU model

Guaranteed 2-year base salary

Sign-on bonus

Paid malpractice

CME expenses paid

Excellent benefits package

6-weeks PTO

Relocation allowance

Dual-console DaVinci robot

Highly-motivated and team-oriented medical staff

Unable to sponsor J1 Visas

Riverside Health System is a 501(c)3 not-for-profit organization, qualified for the Public Service Loan Forgiveness Program
You would be part of Riverside Medical Group (RMG), a 700+ provider multi-specialty clinical team that is the center of one of America's strongest healthcare delivery organizations−Riverside Health System. Through its EPIC EMR system, RMG is able to provide safe, quality medical care for over 485,000 patients in 132 locations across the communities they serve.
Riverside Health System employs over 10,000 team members. Their flagship facility is Riverside Regional Medical Center (RRMC) located in Newport News, Virginia − a newly-renovated, state-of-the-art, 510-bed community hospital. Riverside supports four residency programs (Family, Emergency, OB/GYN, and TY) and features a robust ultrasound program and cutting-edge simulation lab. Their system is shaped by the integration of physicians at multiple levels and in pivotal leadership positions. Riverside recognizes that strong, fully-engaged doctors are the key to their ongoing success. With a long-standing commitment to physician leadership, Riverside is a system that is well-prepared to help you face the challenging growth of healthcare demands.
Learn more about Riverside Health System: https://www.youtube.com/watch?v=wBTUI9Js1xY

Lifestyle of the Virginia Peninsula (Yorktown-Hampton-Newport News-Williamsburg-Gloucester)
Fish, sail, or water ski

on the James River or the Chesapeake Bay.

Unique assortment of cultural and historical amenities as well as sophisticated dining and entertainment.
Annual LPGA golf tournament attracts the top golfers in the world.

No. 2 place in the United States to raise a family

(Parenthood magazine).
Multitude of outstanding educational options; including local colleges and universities.

Advanced placement courses

at all area high schools.

3 international baccalaureate programs, magnet school for science and technology, high school for the arts.

Population/service area

: 650,000; 45 minutes to the Atlantic Ocean, 70 minutes to Richmond, 3 hours to Washington, D.C. and the Outer Banks, NC.

Average home price:

$197,000 with 4 beautiful seasons. 

Three airports

to choose from.
Community Information
For more information, please contact:
Todd Ellis
Physician Development
Riverside Health System
757.784.7362
Todd.Ellis@rivhs.com
OTA0822
Posted: 2/6/2023
_________________________________________________________________________________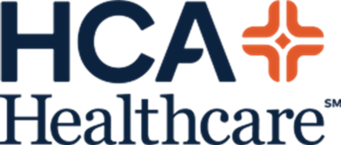 Job Number: J-039348
Recruiter: Sherry Chenault
Job Title: Employed Trauma Surgeon Opportunity in Richmond, Virginia
Job Description:
We have an immediate for a fellowship trained orthopedic trauma surgeon for our Level I trauma center at Chippenham Hospital in Richmond, Virginia.
Qualified Candidates:
BC/BE orthopedic surgeon from an accredited training program

Virginia licensure or ability to obtain

Must have excellent interpersonal skills to communicate clearly and concisely with all levels of nursing, physicians and administration

Excellent competencies in both acetabulum and heavy pelvic fracture procedures
Incentive/Benefits Package:
Competitive salary with productivity incentive

Comprehensive benefits package

CME, PTO and dues allowance
About Chippenham Hospital:
466-acute bed hospital with a Level I trauma provisional accreditation

135-bed inpatient acute psychiatric hospital for child, adolescent, adult and geriatric admissions

50-bed ER

32-bed private medical surgical ICU, 12-bed private cardiovascular ICU integrated with our cardiovascular stepdown unit, 12-bed arrhythmia care unit, 8-bed pediatric ICU, 15-bed NICU

15 operating rooms with the latest surgical technology available, including robots that are used in thoracic and orthopedic surgeries

35,000+ annual patient admissions, 95,000+ annual ER visits
Community
Richmond is a wonderful place to practice medicine and raise a family. With a metropolitan area population of over a million, Richmond offers a great balance of big city excitement and small town charm. The area abounds with parks, nationally recognized school systems, and innumerable recreation and cultural activities. Richmond is within a two-hour drive of the Atlantic Ocean, Washington, DC and the Blue Ridge Mountains. The cost of living is very reasonable; traffic congestion is minimal.
For more information, contact Sherry Chenault at sherry.chenault@hcahealthcare.com or 804-237-7771.
Posted: 1/25/2023
_____________________________________________________________________________________
Specialty: Orthopedic Trauma
Role: Full Term
State: VA
Synergy Health Partners is recruiting orthopedic trauma surgeons to join our new developing team that will be established at LEWISGALE MEDICAL CENTER  in Salem, Virginia.
Work 7-10 days per month
Trauma experience preferred
Medical malpractice coverage is provided by Synergy Health Partners
Competitive per diem compensation
1-2 years experience required
Collaborative and supportive teamwork environment
Work with a company created by and for surgeons
Active Virginia medical license is a plus
Choose to work with Synergy Health Partners and enjoy the work/life balance you deserve. Go beyond locum tenens work and build a consistent working partnership with Synergy Health Partners instead.
Please reply to RECRUITMENT@SYNERGY-HP.COM with your updated CV. We look forward to connecting with you soon.
Posted: 1/12/2023