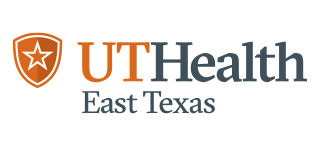 Location- Tyler, TX
Position- Faculty Orthopedic Trauma Surgeon
Hospital/Institution- UT Health East Texas
Position Description-
UT Health East Texas located in Tyler, TX is seeking a fellowship-trained BC/BE orthopedic trauma surgeon to join their established practice.
About the Position:
Join a team of 6 orthopedic surgeons with various subspecialties 

PA Support

Call Schedule: 6-7 trauma call (including 1 weekend)

Level I Trauma Center

Dedicated OR & OR Block Scheduling, Dedicated Trauma

Room

Post Call

Strong referral base

Position will have a faculty appointment and the opportunity to teach medical students and residents
Recruitment Package may include:
Base salary + wRVU production incentive

CME allowance

Sign-on bonus

Medical debt assistance + Consultative services by Navigate Student Loans

Relocation allowance

Residency Stipend

Paid malpractice coverage

Health benefits + Retirement plan

Marketing + practice growth assistance
- H-1B support
- O-1
About UT Health East Texas: The UT Health East Texas system is comprised of 10 hospitals, more than 50 physician clinics, over 300 employed providers, 13 regional rehabilitation facilities, two freestanding emergency centers, regional home health services covering 41 counties, an EMS fleet of more than 45 ambulances and four helicopters, and a comprehensive seven-trauma center care network, including a Level 1 trauma center.  Our primary service area has a population of over 600,000. 
As a partner with the University of Texas System, UT Health East Texas is uniquely positioned to provide east Texas patients with access to leading-edge research and clinical therapies while training and educating the next generation of physicians and other health professionals. Graduate Medical Education is an integral component at UT Health East Texas and includes accredited residency programs in Family Medicine, Internal Medicine, Occupational Medicine, and Psychiatry.  An Internal Medicine and General Surgery residency took their first classes summer of 2020. The University of Texas has also approved a medical school in Tyler, and we expect to take our first class in 2023. 
Community Information: www.VisitTyler.com
Population of over 100,000 (233,00 in the Tyler metropolitan area)

Outstanding area public and private schools

Small-town comforts with easy proximity to metropolitan cities

Affordable housing and low cost of living

Various lifestyle choices– lakefront, historical homes, modern, rural

No State Income Tax
Required Credentials- Candidate will be BE/BC in Orthopedic Surgery and will have completed an Orthopedic Trauma Fellowship.
Contact Information- ProviderRecruitment@ardenthealth.com
If a name is required: Helene Gleason
Director, Provider Sourcing
Posted: 1/19/2023
____________________________________________________________________________________________________
Orthopaedic Trauma, Adult Reconstruction and Hand Surgeon Positions
The Department of Orthopaedic Surgery and Rehabilitation at the Paul L. Foster School of Medicine (PLFSOM) of the Texas Tech University Health Sciences Center El Paso (TTUHSC El Paso) is seeking the following orthopaedic surgeons with a strong interest in an academic career:
Orthopaedic Trauma

Orthopaedic Adult Reconstruction

Orthopaedic Hand
The candidates should enjoy teaching residents and medical students as well as pursuing research and other scholarly activities within the Department. The position are a full-time appointment at TTUHSC El Paso and the salary is competitive. 
The successful candidates will be employed by TTUHSC El Paso at an academic rank of Assistant Professor or higher, commensurate with qualifications. The position requires a M.D. /D.O. degree, successful completion of an ACGME accredited residency in orthopaedic surgery, and successful completion of an accredited fellowship program. Qualified applicants must have or be eligible for an unrestricted Texas license. Regional or emerging national reputation is necessary to be considered for Associate Professor level or higher.  Interested applicants must apply online at http://careers.texastech.edu  and forward their curriculum vitae to:
Rajiv Rajani, M.D.
Chair of Orthopaedic Surgery and Rehabilitation
Paul L. Foster School of Medicine
Texas Tech University Health Sciences Center El Paso
4801 Alberta Avenue
El Paso, Texas 79905
Phone: 915-215-5400 or E-mail: rrajani@ttuhsc.edu 
As an EEO/AA employer Texas Tech University System and its components will not discriminate in our employment practices based on an applicant's race, ethnicity, color, religion, sex, sexual orientation, gender identity, national origin, age, disability, genetic information or status as a protected veteran. 
Posted: 1/11/23