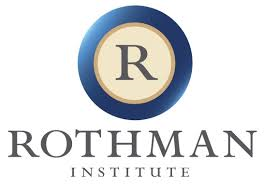 Philadelphia, PA -- Full Time Trauma Surgeons

Become a member of one of the largest and most experienced orthopaedic practices in the Philadelphia and South Jersey region. 
We are currently seeking several Full-time Trauma Surgeons for the Level II Trauma Centers at Aria, Abington, and Capital Health.  

Opportunity includes duties of Orthopaedic Trauma Medical Director, academic teaching and research at Thomas Jefferson University Hospital and a chance to join our multidisciplinary practice in one of our Philadelphia area locations.  

The affiliated hospital is committed to supporting and providing all resources necessary for a successful Orthopaedic Trauma Program.  Our office locations are supported by X-ray suites, on-site Physical Therapy, Orthotics and an Epidural Suite all in an effort to provide convenience and patient-centered care. 
Candidate must have completed an Orthopaedic Trauma Fellowship. Compensation includes a strong base salary with a productivity incentive. 

For additional information, please contact:
Miranda Greco, Sr. Talent Acquisition Specialist
125 S. 9th Street, 8th Floor
Philadelphia, PA 19107
t: 267-339-3655
email:: miranda.greco@rothmaninstitute.com
website: www.rothmaninstitute.com
Posted: 2/21/2018