Orthopedic Trauma Surgeon
Cape Fear Valley Health is seeking to hire a full-time BC/BE orthopedic trauma surgeon to join an established practice. Join a busy clinical service with a large volume of high-energy blunt and penetrating trauma. CFVH current practice includes 6 orthopedic surgeons with subspecialty training in arthroplasty, hand and upper extremity, shoulder and elbow, and sports. We have a newly established orthopedic residency in combination with Womack Army Medical Center with 4 residents per year. In addition, the service line is supported by in-office non-operative orthopedic surgeons and physician assistants. We provide orthopedic coverage for the region's busiest trauma center and one of the top 10 busiest Emergency Departments in the Country. New graduate physicians or those still in training are welcome to apply. Successful candidates will thrive in a collaborative environment and be committed to furthering the practice and trauma program. Candidates should be comfortable with the whole spectrum of orthopedic trauma surgery, including the treatment of multiply injured polytrauma patients, pelvis and acetabular fractures, periarticular fractures, fracture-related infections, non-unions, and malunions. 
 Top Tier Compensation We offer a competitive salary, holiday differentials, as well a quarterly incentive bonus. We offer a generous sign-on bonus plus a moving allowance. The comprehensive benefits package includes Malpractice Insurance paid, CME Time and Allowance, 403(b) match, 457(b), health, vision, dental, and other desirable benefits. 
 Cape Fear Valley Health is located in the thriving and diverse community of Fayetteville, NC which consists of more than 300,000+ residents. Fayetteville is the sixth largest city in North Carolina and is known for being centrally located between numerous beautiful beaches and the majestic Blue Ridge Mountains. Fayetteville has received the prestigious All-America City Award three times from the National Civic League and has been recognized for cultural diversity and municipal excellence by the National League of Cities. 
 Fayetteville's central location, mild climate, low cost of living and patriotic spirit makes it an ideal city for rising healthcare professionals and families. As the sixth largest city in North Carolina – and growing – both Fayetteville and Cape Fear Valley Health's healthcare needs are on the rise. Come grow with us!
Please contact Ashley Dowless at adowless@capefearvalley.com or 910-615-1888
Posted 3/24/2023
___________________________________________________________________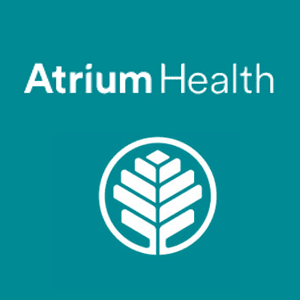 Location: Concord, NC
Position: Orthopedic Trauma Surgeon
Hospital/Institution: Atrium Health (Musculoskeletal Institute)
Position Description:
Atrium Health is seeking a board-certified/board-eligible, fellowship trained Orthopaedic Trauma Surgeon to expand the Orthopedic Trauma Program at Atrium Health Cabarrus (Level 3 trauma center) in beautiful suburban Concord, North Carolina just outside of Charlotte.
This new position within Atrium Health Musculoskeletal Institute (MSKI) will expand the delivery of orthopedic trauma care at a Level 3 trauma center and collaborate closely with the Atrium MSKI Orthopaedic Trauma service at the Level 1 trauma center in Charlotte (30 minutes south).  The successful candidate will join 2 established orthopedic trauma surgeons in the management of orthopedic trauma, fracture care, and acute orthopaedics.  Together the 3 surgeons will be growing an orthopedic trauma care program while working a 0.75 FTE shift-based schedule and being fully integrated into the teaching and research mission of the Atrium Health MSKI and grow the position as the program evolves. 
Opportunity highlights include:
Alternative schedule working 13 shifts a month.

Join 2 established orthopedic trauma surgeons and 3 experienced orthopedic trauma APPs

Open to new grads with fellowships in Trauma

Weekend call rotation of 1:6 weekends
The orthopedic trauma team at Atrium Health Cabarrus includes 3 APPs, a nurse navigator and regularly includes residents from the CMC Residency program in Charlotte.  We are integrated with the CMC research program and there are abundant opportunities to collaborate or lead investigations.
MSK Institute
Today, more than 200 physicians work together under MSK Institute's umbrella, which encompasses a wide array of disciplines including orthopaedic surgery, sports medicine, and spine. Uniting these departments makes it easier for physicians to collaborate on innovative solutions and ensures that patients can access all the specialized care they need.
Atrium Health Cabarrus is one of the busiest centers and a key component of the MSK Institute.  The institute model facilitates collaboration with research, education, and care pathways across disciplines and throughout the health system.
About the Community
Concord, North Carolina is the perfect blend of business, industrial, and residential life. Nestled in the heart of Cabarrus County, Concord offers a beautiful Historic District and an excellent variety of entertainment and leisure for visitors, as well as residents. Whether you enjoy nature, NASCAR, or shopping Concord has it all.
Required Credentials:
BC/BE Orthopedic Surgeon
Fellowship trained Orthopaedic Trauma Surgeon
Contact Information
Sean Hannigan
Sean.hannigan@atriumhealth.org
(443) 370-2878
Application Link: Orthopedic Trauma Surgeon - Part-time - Cabarrus in Concord, North Carolina, United States (atriumhealth.org)
Posted: 1/27/2023
____________________________________________________________________________________
Orthopedic Trauma Surgery Opportunity in Greenville, NC
ECU Health Physicians and ECU Health Orthopedics and Fracture Care, located in Greenville, North Carolina, are expanding and seeking a board eligible or board certified orthopedic trauma surgeon with additional interest in arthroplasty to join their growing practice.

The ECU Health Orthopedic Trauma Team provides care to patients at ECU Health Medical Center's 974-bed level 1 trauma center. The hospital is the tertiary referral center for ECU Health, a 9 hospital healthcare system serving eastern North Carolina.

Opportunity Highlights:
Employment by ECU Health Medical Group

Established practice that includes 4 fellowship trained orthopedic trauma surgeons, 3 elective orthopedic surgeons, and 9 advanced practice providers

Opportunity to develop Arthroplasty practice for elective, post-traumatic and salvage cases

24/7 inpatient and outpatient support by an experienced team of nurse practitioners and physician assistants

Access to a state of the art Ambulatory Surgery Center

Expansive referral network consisting of 29 counties and over 1.4 million people

Trauma exclusive outpatient clinic with in-house x-ray, DME, etc.

2 dedicated Trauma operating rooms with additional elective block time

High volume program with over 4,000 trauma admissions annually

Epic EMR System

Competitive compensation and benefits including relocation

Ability to live only an hour away from the beautiful North Carolina coast
ECU Health Physicians, the employed provider group of ECU Health, is comprised of over 1,100 physicians and advanced practice providers across more than 130 locations in eastern North Carolina. The group provides the infrastructure and leadership needed to manage a modern medical practice including processes for billing and collection, group contracting, electronic medical records and other technologies.

ECU Health Physicians includes an academic practice model (ECU employment) and a community practice model (health system employment). There is shared leadership and shared services to support the overall group and to ensure alignment for clinical care, research, education and strategy.

This innovative structure creates opportunities within ECU Health Physicians ranging from acute to ambulatory, academic practice to community practice, regional to rural, and everything in between.
Greenville, NC is widely recognized as the thriving cultural, educational, economic and medical hub of eastern North Carolina, Greenville is the 10th largest city in the state with a metropolitan population of nearly 100,000.  The Dickinson Avenue Arts District offers a vibrant arts, music, culinary and festival scene in the Uptown Greenville district.  Greenville is also home to East Carolina University, the Brody School of Medicine, and Pitt Community College.  Excellent affordability, convenient location and natural resources combined with all of the amenities of a metropolitan university town, Greenville is the perfect place to live, work and play! 
Located inland off of the North Carolina coast, Greenville is 45 miles east of interstate 95, just over an hour to Raleigh, a little over an hour to the pristine beaches of the Crystal Coast of NC

Home to East Carolina University (ECU), a vibrant university with an annual enrollment of more than 24,000 students

Numerous waterways and the Greenville Greenway System are perfect for boating, kayaking, fishing, hiking and camping

Mild climate perfect for year-round outdoor activities

Cost of living below the national average, diverse and affordable housing and excellent educational opportunities, both public and private

Investment of more than $500 million in downtown Greenville's revitalization bringing new restaurants, shops, businesses, and residents to the area
If you, or a colleague, is interested in learning more about this opportunity, please contact Amanda Mercer at (252)847-9029 or Amanda.Mercer@Vidanthealth.com
General Information
It is the goal of ECU Health and its entities to employ the most qualified individual who best matches the requirements for the vacant position. Offers of employment are subject to successful completion of all pre-employment screenings. We value diversity and are proud to be an equal opportunity employer. Decisions of employment are made based on business needs, job requirements and applicant's qualifications without regard to race, color, religion, gender, national origin, disability status, protected veteran status, genetic information and testing, family and medical leave, sexual orientation, gender identity or expression or any other status protected by law. 
Posted: 12/15/2022