Practice on the Adirondack Coast of Upstate New York.
The University of Vermont Health Network - Champlain Valley Physicians Hospital (www.UVMHealth.org/CVPH) in Plattsburgh, NY seeks an orthopedic surgeon to join its practice. The opportunity is for an orthopedic surgeon desiring a general orthopedics practice with interest in Trauma and Arthroplasty.
CVPH is a certified Level III trauma center and works closely with UVM Medical Center, a Level I trauma center 1 hour away, to provide orthopedic trauma support for northern NY. Practice in a collaborative environment in new state-of-the-art space with access to the latest technology. H1B's considered.
Plattsburgh (www.NorthCountryGoodLife.com) offers a family-oriented community on Lake Champlain, near the Adirondack Mountains, the Olympic-Lake Placid region, Burlington, VT and Montreal.
Contact: Lisa VanNatten: 800-562-7441 or Lvannatten@cvph.org
Posted: 10/04/2018
___________________________________________________________________________________
Orthopedic Trauma Position
Very stable Long Island 6 Person orthopedic group looking for a fellowship trained Orthopedic Trauma Surgeon.
This premier group does not have turnover and offers a partnership track. 
Competitive compensation package 

Great location

Health and Retirement Benefits
Now accepting CVs and scheduling interviews for October and November.  Please email CV to jwt.dna@mindspring.com
For more information on this opportunity, please contact J.W. Taylor at 800-933-1884.
Posted: 10/02/2018
__________________________________________________________________________________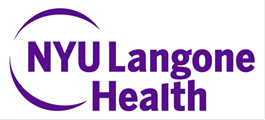 The NYU Langone Department of Orthopedic Surgery is recruiting a fellowship trained orthopedic trauma surgeon.  The successful candidate will be based at Jamaica Hospital Medical Center (JHMC), a busy level one trauma center in Queens, New York that services a diverse patient population. The position will also have clinical responsibilities at other NYU sites based upon availability.  JHMC is a major teaching center for the NYU Langone Orthopedic Surgery Residency Program.  There are six orthopedic residents from NYU Langone, a PA, one PA student and several medical students assigned to the JHMC service on a full-time basis. 
            We expect the applicant to actively participate in the ongoing research within the trauma service as there are many IRB approved clinical and basic science studies in progress.  Academic productivity is an integral part of this job and is required by the Chief of Service.  The NYU Langone Department of Orthopedic Surgery is a national leader in resident education and the education of residents is one of the most important functions of the department.  All faculty are required to actively participate in resident education.  The successful applicant should anticipate spending a significant amount of time working closely with residents and being an integral part of the teaching service.
            In summary, we are looking for a self-motivated, team player that is interested in being clinically and academically productive.  The applicant must enjoy working with residents and is expected to be an enthusiastic participant in resident education.  A willingness to live and work in the New York metropolitan area is also of paramount importance.   
Interested candidates should apply with CV and cover letter at: http://apply.interfolio.com/55009
Please direct any questions to william.runkle@nyulangone.org
Posted: 09/18/2018