Memorial Hospital of Carbondale is recruiting two Orthopedic Trauma Surgeons to join and assist in the development of our new trauma program.  We have applied for Level II Trauma Center and anticipate formal designation in late 2019.  With this designation we will become the only trauma center in the southern half of Illinois.  You will join an amazing team, already operating as a trauma center with support from orthopedic surgeons, trauma surgeons, dedicated staff, dedicated leadership, and resources.  Candidates must be BE/BC in Orthopedic Surgery and have an unrestricted license to practice medicine. 
Details of the Opportunity 
Highly competitive compensation package with salary, production, quality, and recruitment incentives including sign-on bonus, loan repayment, stipend opportunities 

Will be provided an APP to assist with pre-op and post-op cases, as well as to assist in surgeries 
Highly engaged and satisfied medical staff, particularly in the areas of compensation and benefits, work-life balance, communication, staff, and hospital technology  
About Memorial Hospital of Carbondale 
Memorial Hospital of Carbondale serves as the regional referral center for southern Illinois.  It is the flagship of Southern Illinois Healthcare, a not-for-profit system serving over 350,000 people in the 16 southernmost counties of Illinois.  Memorial is currently finishing up a substantial expansion project, which increased ICU capacity, added operating rooms, and expanded pre- and post-op areas.   SIH is a member of the BJC Collaborative, a partnership among healthcare systems in Illinois, Missouri, and Kansas designed to improve access and quality of care. Through this beneficial partnership, Barnes Jewish Hospital in St. Louis works together with our Trauma Medical Director and Trauma Program Director.  The SIH Medical Group employs over 300 physicians and APP's in nearly 40 specialties. 
You will be living in beautiful southern Illinois, a hidden treasure in America's heartland.  The region is bounded by the Ohio and Mississippi rivers and dotted with accessible lakes nestled in the hills of the Shawnee National Forest.  The area is rich with state parks, including the famous Giant City State Park, Garden of the Gods, and Little Grand Canyon.  There is boating and sailing, fishing, hiking and rock climbing, winding horse trails and miles of cycling paths.  You can tee up at over 25 golf courses or take a trip on the southern Illinois wine trail.  Music festivals and local fairs are numerous and there are many historical attractions, unique shops, and fine restaurants with local and international cuisine. 
Carbondale is home to Southern Illinois University, a public research university with a medical school, law school, and business school.  The SIU Salukis participate in Division I level of intercollegiate athletics.  SIU also offers a full schedule of theater, live music, and opera.  
Climate is mild with an extended and vibrant fall season.  All of this quality lifestyle comes with a very pleasant cost of living. 
Cathy Blythe
System Manager, Planning and Physician Recruitment
cathy.blythe@sih.net
618.457.5200 x67963
Posted: 04/26/19
____________________________________________________________________________________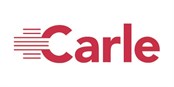 Carle Physician Group is seeking a third BE/BC fellowship-trained Orthopaedic Trauma Surgeon to join our 20-member Orthopaedic Department in Urbana, Illinois.
Practice Opportunity Details Include:
Carle Foundation Hospital is a 413-bed Level I Trauma Center and is the largest regional hospital in East Central Illinois

Join a collegial Orthopedic department comprised of 2 other Ortho Trauma surgeons, 3 fellowship-trained hand surgeons, 2 fellowship-trained Ortho & Sports Medicine surgeons, 3 fellowship-trained Adult Reconstruction surgeons, a general Orthopaedic Surgeon and 5 surgical and office-based Podiatrists

Dedicated OR access for Ortho-Trauma Service

Two APPs provide clinical support with rounding, dictation, and case management 6 days a week

Take call and work out of a single hospital - Night/weekend call is shared equally with the members of the Orthopaedic Department

Dedicated clinic time located at new, 52,000 sq. ft. Orthopaedic and Sports Medicine Building

Opportunities to work with the University of Illinois Champaign-Urbana faculty and medical students through the Carle Illinois College of Medicine
About Carle:
·         Based in Urbana, Illinois, Carle is a vertically-integrated health system serving more than 1.4 million people in 14 communities across east central Illinois. Named one of America's 50 Best Hospitals in 2019 by Healthgrades, the 413-bed regional hospital is home to the area's only Level I Trauma Center and Level III Perinatal Services. Carle Physician Group is physician-led and includes more than 500 doctors in 80 specialties and subspecialties providing patient-focused, world-class care. In 2018 Carle secured Great Place to Work® in Healthcare honors. Carle has also partnered with the University of Illinois to create the Carle Illinois College of Medicine, the nation's first medical school focused at the intersection of healthcare and engineering.
About Champaign-Urbana:
·         Globally connected, innovative and culturally rich, Champaign-Urbana is centrally located to Chicago, Indianapolis and St. Louis and is home to one of the world's great public research universities - the Big Ten University of Illinois. With ease of transportation, excellent schools and affordable housing options, our community features the friendliness and advantages of a smaller town while offering the dining, arts, sports, and entertainment options found in a much larger city. 
Required Credentials: Must be BE/BC in General Orthopaedic Surgery and have completed an Orthopaedic Trauma Surgery Fellowship
Contact Information:
 Reyna Lute, Provider Recruitment Specialist Reyna.lute@carle.com
217-383-6945
Posted: 03/29/2019