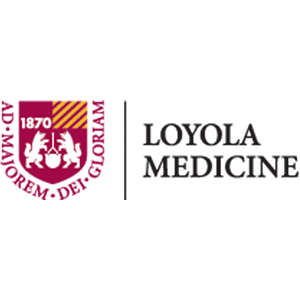 Orthopaedic Trauma Surgeon – Loyola Medicine
The Department of Orthopaedic Surgery and Rehabilitation at Loyola University Chicago (LUC) Stritch School of Medicine is currently recruiting a board-certified/board-eligible, fellowship-trained orthopaedic trauma surgeon to join our group.  The successful candidate will be interested in our goals of excellence in patient care, resident education, research and participation in meetings and courses on a local and national level. 
The congenial, well-established group is expanding its practice and is looking for the right individual to join the team.  The department treats patients with a wide variety of traumatic, reconstructive, and degenerative conditions. The department's Biomechanical and Musculoskeletal Biology Research Labs are available for coordination of research projects. 
Loyola Medicine is a quaternary care system based in the western suburbs of Chicago that includes Loyola University Medical Center (LUMC) in Maywood, Gottlieb Memorial Hospital (GMH) in Melrose Park, MacNeal Hospital in Berwyn and convenient locations offering primary and specialty care services from 1,772 physicians throughout Cook, Will and DuPage counties.
LUMC is a 547-licensed-bed hospital that includes the William G. and Mary A. Ryan Center for Heart & Vascular Medicine, the Cardinal Bernardin Cancer Center, a Level 1 trauma center, Illinois's largest burn center, a certified comprehensive stroke center and a children's hospital. The medical center campus is also home to Loyola University Chicago Stritch School of Medicine, Loyola University Chicago Marcella Niehoff School of Nursing and the Loyola Center for Fitness. GMH is a 247-licensed-bed community hospital with 150 physician offices, an adult day care program, the Gottlieb Center for Fitness, the Loyola Center for Metabolic Surgery and Bariatric Care and the Loyola Cancer Care & Research at the Marjorie G. Weinberg Cancer Center at Melrose Park. MacNeal Hospital is a 374-bed teaching hospital with advanced inpatient and outpatient medical, surgical and psychiatric services, advanced diagnostics and treatments in a convenient community setting. Loyola Medicine is a member of Trinity Health, one of the nation's largest health systems with 94 hospitals in 22 states
Interested candidates should address cover letter and CV to Alexander Ghanayem, MD, Professor and Chair, Department of Orthopaedic Surgery and Rehabilitation and email to Colleen Chenevey, Physician Recruitment Office, at Colleen.Chenevey@lumc.edu as well as apply online at www.careers.luc.edu.
Loyola is an equal opportunity and affirmative action employer/educator with a strong commitment to diversifying its faculty.
Posted: 1/14/2020
_________________________________________________________

Quincy, IL
Orthopedic Trauma Surgeon
Merritt Hawkins 
Orthopedic Trauma Surgeon: $650,000 Guaranteed Salary + $65,000 Sign-On Bonus | Incredible Opportunity At A Physician-Led Organization—Block Scheduling Available
Our established physician-led practice in a remarkable Midwest community is looking for a board-certified orthopedic trauma surgeon to join our team. This is a wonderful opportunity to further your career while working alongside 2 other fellowship-trained orthopedic trauma surgeons, 3 other fellowship-trained orthopedic surgeons, and 3 advanced practice providers in our 170-provider private practice group.
The qualified candidate must be trauma fellowship-trained

We offer a guaranteed salary of $650,000 and a comprehensive benefits package

Financially stable organization with low physician turnover—enjoy the freedom to practice autonomously with the support of a physician-focused administration

Block scheduling available

Practice in a 350-bed Level II trauma center

Develop a secondary specialty practice, if desired for additional income

$65,000 bonus opportunity
Located just hours from St. Louis, this medium-sized community offers the best of both worlds. Ranked 6th for most affordable places to live in Illinois, 18% below the national average, and 11th for millennial home buyers in the U.S. It is a great place to live, work, and raise a family.
700,000 service area population

Public and private school options available in the community along with a private university

Regional airport with daily flights into Chicago O'Hare International Airport

U.S. News

 ranks Illinois in the top 20 in its Best States for Opportunity and Best States for Affordability
For immediate consideration please inquire with an updated copy of your CV so we can discuss the position by phone. Also, inform me of your best available times to speak. I look forward to your reply and thank you for your review. Please do not delay as we anticipate a significant response.
Please contact Michelle Baker at medcareers@merritthawkins.com or at (866) 406-0269 and reference OTR-109117
Posted: 10/25/2019
_________________________________________________________