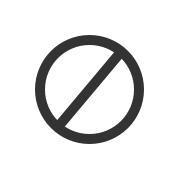 Orthopaedic Trauma Surgeon – Illinois Bone and Joint Institute, LLC
Illinois' largest orthopedic group, Illinois Bone & Joint Institute (IBJI), is actively recruiting a board-certified/board-eligible, fellowship trained Trauma Surgeon to work in its highly desirable downtown Chicago locations.  The new physician will have the unique opportunity to live and work in this vibrant and exciting city.
IBJI offers excellent opportunities to join our innovative, growth-oriented and supportive group of orthopedic surgeons who have earned a reputation for excellence in orthopedics and are highly respected by their colleagues, patients and the community. Supportive infrastructure with well-established referral sources in addition to excellent income potential with the opportunity to participate in ancillary income stream and surgery centers make this a unique opportunity. IBJI offers first-rate compensation and benefits package including medical, life and disability insurance as well as 401k and profit sharing.
Candidates should address their cover letter and CV to Andre Blom, CEO and email to Tim Hanna Practice Administrator, thanna@ibji.com.
Posted: 2/4/2020
_________________________________________________________
Location: Urbana, Illinois
Position: Orthopaedic Trauma Surgery Position at Level I Trauma Center
Hospital: Carle Foundation Hospital
Description:
Carle Physician Group is seeking a third BE/BC fellowship-trained Orthopaedic Trauma Surgeon to join our 20-member Orthopaedics Department in Urbana, Illinois.
Practice Opportunity Details Include:
Carle Foundation Hospital is a 433-bed Level I Trauma Center and is the largest regional hospital in East Central Illinois
Champaign-Urbana is a vibrant college town with a population of ~195,000 residents and is home to the Big Ten University of Illinois

Join a collegial Orthopedic department comprised of 2 other Ortho Trauma surgeons, 4 fellowship-trained hand surgeons, 2 fellowship-trained Ortho & Sports Medicine surgeons, 3 fellowship-trained Adult Reconstruction surgeons, a general Orthopaedic Surgeon and 5 surgical and office-based Podiatrists

Dedicated OR access for Ortho-Trauma Service

Two APPs provide clinical support with rounding, dictation, and case management 6 days a week

Take call and work out of a single hospital - Night/weekend call is shared equally with the members of the Orthopaedic Department

Dedicated clinic time located at new, 52,000 sq. ft. Orthopaedic and Sports Medicine Building

Opportunity for academic and/or research affiliation with the Carle Illinois College of Medicine

Carle Illinois College of Medicine is the nation's first medical school focused at the intersection of healthcare and engineering

Excellent benefit package:

health/dental/life insurance, 403-B plan with employer match, LTD, relocation allowance, CME allowance, and paid malpractice insurance with 100% tail insurance covered
Required Credentials: must be American BE/BC in Orthopaedic Surgery and have completed an Ortho Trauma Fellowship at an accredited program
Contact Information:
Amber Favot, Provider Recruiter
Amber.favot@carle.com
217-383-6542
About Carle:
Carle is a vertically-integrated health system serving more than 1.4 million people across east central Illinois. Celebrating our third Magnet ® designation for superior nursing care – a standard only 8 percent of hospitals in the United States meet - and named one of America's 50 Best Hospitals in 2019 by Healthgrades, the 433-bed regional hospital is home to the area's only Level I Trauma Center and Level III Perinatal Services. Carle Physician Group is physician-led and includes more than 500 doctors in 80 specialties and subspecialties providing patient-focused, world-class care. Carle has secured Great Place to Work ® in Healthcare honors in 2018, 2019, and 2020. Carle has also partnered with the University of Illinois to create the Carle Illinois College of Medicine, the nation's first medical school focused at the intersection of healthcare and engineering.
About Champaign-Urbana:
Globally connected, innovative and culturally rich, Champaign-Urbana is centrally located to Chicago, Indianapolis and St. Louis and is home to one of the world's great public research universities - the Big Ten University of Illinois. With ease of transportation, excellent schools and affordable housing options, our community features the friendliness and advantages of a smaller town while offering the dining, arts, sports, and entertainment options found in a much larger city. 
Posted: 2/4/2020
_________________________________________________________
Orthopaedic Trauma Surgeon – Loyola Medicine
The Department of Orthopaedic Surgery and Rehabilitation at Loyola University Chicago (LUC) Stritch School of Medicine is currently recruiting a board-certified/board-eligible, fellowship-trained orthopaedic trauma surgeon to join our group.  The successful candidate will be interested in our goals of excellence in patient care, resident education, research and participation in meetings and courses on a local and national level. 
The congenial, well-established group is expanding its practice and is looking for the right individual to join the team.  The department treats patients with a wide variety of traumatic, reconstructive, and degenerative conditions. The department's Biomechanical and Musculoskeletal Biology Research Labs are available for coordination of research projects. 
Loyola Medicine is a quaternary care system based in the western suburbs of Chicago that includes Loyola University Medical Center (LUMC) in Maywood, Gottlieb Memorial Hospital (GMH) in Melrose Park, MacNeal Hospital in Berwyn and convenient locations offering primary and specialty care services from 1,772 physicians throughout Cook, Will and DuPage counties.
LUMC is a 547-licensed-bed hospital that includes the William G. and Mary A. Ryan Center for Heart & Vascular Medicine, the Cardinal Bernardin Cancer Center, a Level 1 trauma center, Illinois's largest burn center, a certified comprehensive stroke center and a children's hospital. The medical center campus is also home to Loyola University Chicago Stritch School of Medicine, Loyola University Chicago Marcella Niehoff School of Nursing and the Loyola Center for Fitness. GMH is a 247-licensed-bed community hospital with 150 physician offices, an adult day care program, the Gottlieb Center for Fitness, the Loyola Center for Metabolic Surgery and Bariatric Care and the Loyola Cancer Care & Research at the Marjorie G. Weinberg Cancer Center at Melrose Park. MacNeal Hospital is a 374-bed teaching hospital with advanced inpatient and outpatient medical, surgical and psychiatric services, advanced diagnostics and treatments in a convenient community setting. Loyola Medicine is a member of Trinity Health, one of the nation's largest health systems with 94 hospitals in 22 states
Interested candidates should address cover letter and CV to Alexander Ghanayem, MD, Professor and Chair, Department of Orthopaedic Surgery and Rehabilitation and email to Colleen Chenevey, Physician Recruitment Office, at Colleen.Chenevey@lumc.edu as well as apply online at www.careers.luc.edu.
Loyola is an equal opportunity and affirmative action employer/educator with a strong commitment to diversifying its faculty.
Posted: 1/14/2020
_________________________________________________________