Panorama Orthopedics & Spine Center has been a trusted provider of orthopedic care in metro Denver for more than 70 years. Though we have grown over time, our values have remained the same. Our independent group of more than 40 orthopedic surgeons is one of the largest orthopedic groups in the United States. Here we are committed to quality, teamwork and accountability.

Panorama provides a competitive total compensation package, including a full benefits package and a Profit-Sharing plan. Beyond compensation, we provide an environment where you will find yourself surrounded by great people dedicated to helping patients and supporting each other. We make a difference in the lives of others by helping them Feel Better and Do More.
Description
Panorama Orthopedics & Spine Center is seeking a Traumatologist Orthopedic Surgeon in Lakewood, Colorado.
POSITION HIGHLIGHTS
Exceptional opportunity for a Traumatologist Orthopedic Surgeon with solid surgical and clinical skills to practice in an innovative, collaborative, and fully integrated health system

Six other Trauma surgeons in the group

General orthopedic surgery with a focus on Trauma injuries

Shared call responsibilities

Excellent rehabilitation services

Position is available with wanting to fill by October 2023 at the latest
Requirements
POSITION QUALIFICATIONS
Graduate of an accredited school of medicine or ECFMG certification

Board Certified or Board Eligible in Orthopedic Surgery

Trauma Fellowship trained

Team player

Excellent surgical skills
Why move to Denver? Denver is downright beautiful. The "Mile High City" is best known for being situated at the base of the Rocky Mountains, it's also a thriving city with a culture and a feel all its own. Colorado is a nature lover's paradise. Constant sunshine. A thriving beer and food scene. We have eight profession sports teams; you'll always have someone to cheer for. An international airport. Come to Colorado and check us out!
To apply contact: 
Dr. Mark Conklin
mconklin@panoramaortho.com
Posted: 11/9/2022
___________________________________________________________________________________________________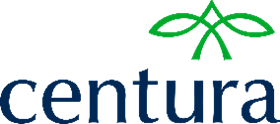 Colorado Springs, Colorado
Orthopedic Trauma Physician
CHPG Pediatrics North Care
Position Description:
Welcome to Centura Health
Welcome to Centura Health – the largest health ecosystem in Colorado and Kansas. Welcome to living your mission among thousands of people on fire to live theirs too. Welcome to options and possibility where you can chart the direction and flow of your career. Welcome to the freedom to believe in what you believe, and welcome to a family guided by shared values and a commitment to extending the healing ministry of Christ. Welcome to extremely important industry challenges and opportunities to solve complex problems. Welcome to highly intelligent teams and overflowing community. And welcome to wholeness of mind, body and spirit. Welcome to Centura Health.
You have a purpose, unique talents and NOW is the time to embrace it, live it and put it to work. At Centura Health, we value incredible people with incredible skills – but your commitment to a greater cause is something we value even more. This is the heartbeat of our organization and your time will be spent in a supportive, team environment with resources to help you flourish and leaders who care about your success.
Flourishing Begins Here
As a physician-facing organization, Centura Health Physician Group (CHPG) is passionate about high-value, top quality care made accessible in every community we serve.  Our resources include supply chain expertise, technology implementation trainers, contracting experts, centralized credentialing, financial reporting/modeling and communication – so providers can spend their time doing what matters most – caring for patients and serving their communities.
Provide services at or above the customary practice standards in the Community, and within the qualifications and experience of Physician and adhere to the standards and principles of medical ethics of the American Medical Association, and all recognized associations or accrediting boards concerned with Physician's area of medical specialty.
Your Connected Community
When people and places align, incredible things happen. Just like the 21,000+ amazing associates who work here, every community within Centura Health's connected ecosystem has its own unique history, story and personality.
Caring for Your Whole Well Being
We're committed to delivering whole person care and understand that a comprehensive benefits package enriches the lives of our associates at work and at home. At Centura Health, we offer incredible benefits that impact mind, body, and spirit to eligible associates. Our total rewards are designed with your well-being in mind and may include:
401K, which includes matching when eligible

Three Health Insurance Plan Options including covering eligible dependents

Two Dental Insurance Plan Options including covering eligible dependents

Vision Insurance including covering eligible dependents

Daycare & Medical Flexible Spending Account Options

Leaves of Absence, Short Term Disability, and Long-Term Disability

Life Insurance and Spouse & Child/Dependent Life Insurance Coverage Options

Voluntary Benefits including Hospital Indemnity Coverage, Critical Illness, Accident, Permanent Life insurance, and Norton LifeLock

Paid Time Off & Sick Pay

Shift Differentials

Employee Wellness Resources

Employee Assistance Programs

Tuition Reimbursement

Relocation assistance based on location

Associate Discounts for Phone, Cell Phone Plans, Auto Insurance, Home Insurance, Auto Buying, Pet Insurance, and much more...
The pay rate for this position is listed above and varies based on experience, skills, and comparison to others who are already in this role. *If you do not see the pay range for this position listed, you are on a third-party job board. All our pay ranges are posted on our careers site www.centura.org/careers. Please visit our careers' page and apply today!
Required Credentials:
What You Bring/Job Requirements
In addition to bringing your whole self to the workplace each day, qualified candidates will need the following:
Must have successfully completed a residency or fellowship commensurate with area of specialty.

Obtain and maintain an unrestricted Drug Enforcement Agency ("DEA") registration;

Be board certified or eligible in the appropriate specialty, by a board acceptable to Hospital;

Obtain Medical Staff Privileges within the Centura Health system, at sponsoring institution

Doctorate MD or DO required

DR-Current and unrestricted license to practice medicine in applicable state required
Physical Requirements - Medium Work - (Exert up to 50lbs force occasionally, and/or up to 20lbs frequently, and/or up to 10lbs constantly)
Contact Information:
Posted: 9/16/2022
_____________________________________________________
OCR South Orthopedic Trauma Surgeon
The Orthopaedic & Spine Center of the Rockies, PC, (OCR) has an excellent full-time shareholder track opportunity for a Board Certified or Board Eligible Orthopedic Trauma Surgeon who will practice at partnered medical centers at the OCR South Campuses.
The well qualified candidate will commit to a team based approach to patient care and work closely with existing OCR orthopedic trauma trained surgeons along with other OCR surgeons within the OCR Trauma Program. OCR Trauma surgeons work in high collaboration with busy elective orthopedic surgical practices.
OCR's South Trauma Program provides 24/7/365 orthopedic trauma coverage to Intermountain's Good Samaritan Medical Center (Level II) in Lafayette CO, Centura's Longmont United Hospital (Level III) in Longmont, CO and UCHealth's Longs Peak Hospital (Level III) in Longmont, CO. OCR's South's Trauma Team is further supported by a team of OCR employed Trauma PAs, providing coverage 24/7/365.
Requirements:
Fellowship trained in Orthopedic Trauma Surgery

Board Certified or Board Eligible Orthopedic Surgeon

Ideal Candidates will have the ability to provide quality care, demonstrate clinical excellence with superior communication skills, possess current skills in the full breadth of orthopedics, and a current or "in process" Colorado medical license.
OCR (Orthohealth.com/) is a 45 + member, private physician owned medical group providing a full spectrum of orthopedic subspecialties that include Trauma & Fracture Surgery, Joint Replacement Surgery, Surgical Sports Medicine, Athletic & Reconstructive Surgery of the Foot & Ankle, Hand & Upper Extremity Surgery, Adult and Pediatric Spine Surgery, Pediatric Orthopedic Surgery, Hip Arthroscopy, Podiatric Medicine & Surgery/Diabetic Foot & Wound Care, Electrodiagnostic Medicine, Sports Concussion/Neuropsychology, and Non Operative Sports Medicine.
OCR was founded in 1969 (50+ years) in Fort Collins, CO and has expanded to three campuses in Fort Collins, Loveland, and Greeley CO.  OCR serves patients from the regions of Northern Colorado, Wyoming, and Nebraska.
OCR is a member of a large collaboration of 100 independently owned Orthopaedic specialty groups across 37 states (Theorthoforum.com/about-us).  As a result of exceptional quality of practice, high standards for patient care, strong governance, and an expert leadership team, OCR is consistently ranked as one of the top practices in the United States.
OCR is the medical team for Colorado State University (CSU) Athletics, Colorado Eagles Hockey Team (AHL), and numerous area High School sport programs, club sports, and regional rodeo programs.
Facts:
A physician-owned vertically integrated private medical group established in 1969

6 medical campuses

3 Ambulatory Surgery Center and 2 Recovery Center locations

3 MRI centers

4 Therapy clinics

Outstanding benefits include health, life, dental, disability, relocation assistance, 401k plan, cash balance pension plan, & profit sharing
Northern Colorado is one of the most rapidly growing regions in the United States. Located at the foot of the Rocky Mountains. The region offers mild seasons, excellent schools, Colorado State University, the University of Northern Colorado, and abundant outdoor activities.
To learn more about this opportunity please contact:
Carli Taylor-Drake
Director of Marketing & Practice Development
Orthopaedic & Spine Center of the Rockies
2500 E. Prospect Rd
Fort Collins, CO  80525
970-419-7140
ctaylordrake@orthohealth.com
Posted: 9/12/2022