Live the Colorado Lifestyle Dream where the Air is Clean and you have the time to breathe it in!
ORTHOPAEDIC TRAUMA SURGEON
Northern Colorado Front Range
Banner Health, a Top 5 Large Health System and one of the country's premier non-profit health care networks, is seeking an employed, experienced BC/BE Orthopaedic Surgeon with trauma skills and training to step into a busy, well-established and growing practice with Banner Medical Group in Greeley, Colorado.
Practice Details Include:
BC/BE Orthopedics with experience in complex hip procedures including total joint reconstructions

Ortho Trauma Fellowship required

3-5 years' experience preferred

Ability to share in Trauma call

Cerner EMR

Call is shared with 9 providers

Ortho and Trauma call taken together
Practice is affiliated with North Colorado Medical Center (NCMC), a 378-bed regional tertiary medical center serving patients from a four-state region. NCMC is a Level II Trauma (ACS Trauma Verification); Level II Nursery and offers a full complement of sub-specialties, 24-hour ICU with EICU support, rapid response teams and FM residency program. NCMC provides the only burn center and air medical transport (North Colorado Med EVac) in northern Colorado. NCMC has received designation as a Distinguished Hospital for Clinical Excellence 2017. This marks the 9th year in a row that NCMC has received this distinction.
Northern Colorado is one of the best places to live and work in the entire nation. Enjoy spectacular views along the Rocky Mountain Front Range, great weather (over 300 days of pure Colorado sunshine a year), endless recreational activities, and more. Banner Health has multiple clinics and three hospitals in this region. The newest hospital in Fort Collins opened in April 2015. Total service area exceeds 350,000 with greater potential from the entire Rocky Mountain region and northeastern plains of Colorado extending into Wyoming and Nebraska.
Banner Health's Total Compensation includes:
Competitive salary plus productivity incentives

Paid malpractice with tail coverage

Paid time off

Paid CME  

Sign-on bonus and relocation assistance

Robust benefit package options that provide security for you and your family

Retirement package of 401(k) with matching and 457(b) deferred compensation plan


 
Submit your CV for immediate consideration, to: Dawn Curry, Sourcing Strategist, Physician Recruitment, at: Doctors@bannerhealth.com For questions, call: 970-810-6096. Visit our website at: www.bannerdocs.com
As an equal opportunity and affirmative action employer, Banner Health recognizes the power of a diverse community and encourages applications from individuals with varied experiences and backgrounds. Banner Health is an EEO/AA - M/W/D/V Employer.
Posted: 12/4/2018
____________________________________________________________________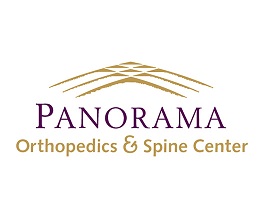 Panorama Orthopedic and Spine Center is seeking a fellowship-trained Orthopedic Traumatologist to collaboratively work with six other Orthopedic fellowship trained Trauma Surgeons centered at St. Anthony's Hospital, a Level One Trauma Center located in Lakewood, CO. St. Anthony Hospital is the flagship Level 1 facility in Colorado and is part of the Centura Health System whose trauma referral area is Colorado, Kansas and Wyoming.
Experience with pelvic and acetabular fractures is a desired requirement for the position. St. Anthony Hospital is ACS certified and has on average 3,000 high energy injuries annually. Call will be shared with five Traumatologists and other sub-specialty fellowship-trained physicians. There is a dedicated Orthopedic Trauma room with state-of-the-art equipment. Research opportunity is available at Panorama Orthopedic and Spine Center Research Department and at St. Anthony hospital.
Panorama Orthopedics & Spine Center has been a trusted provider of Orthopedic care in metro Denver for more than 70 years. Though we have grown in size over time, our values have remained the same. Our independent group of more than 40 orthopedic surgeons is one of the largest orthopedic groups in the United States. Here we are committed to quality, teamwork and accountability.
Colorado is a great place to live, play and work, and Denver was ranked in the top five Best Places to Live in 2018 by US News & World Report.
To express your interest in this role, please email Amanda Nelson, Director of Human Resources, at amnelson@panoramaortho.com.
Posted: 11/1/2018