Summit Orthopedics at Panorama Orthopedics & Spine Center (SOP) is seeking a trauma/joint replacement surgeon.  The right candidate could have completed a Traumatology fellowship, and have strong skills/interest in joint replacement, or the candidate may have completed a joint replacement fellowship but have strong trauma skills.
The individual will join three fellowship trained orthopedic surgeons (2 Sports, 1 Foot and Ankle) who cover a busy Level 3 Trauma Center in a Colorado mountain resort area.  In addition to covering the trauma center, the surgeons will build an elective practice in their area of expertise (joint replacement) to meet the needs of the community.
SOP is associated with Panorama Orthopedics & Spine Center (POSC) in Denver.   POSC that has been a trusted provider of orthopedic care in metro Denver for more than 70 years. Though we have grown in size over time, our values have remained the same. Our independent group of more than 40 orthopedic surgeons is one of the largest orthopedic groups in the United States. We are committed to quality, teamwork and accountability.
Colorado is a great place to live, play and work.  Summit County is home to some of the most active people in the nation and has the highest life expectancy rate in the United States.  If you enjoy living in nature and an active lifestyle, the mountains may be your calling.
To express your interest in this role, please email Amanda Nelson, Director of Human Resources, at amnelson@panoramaortho.com.
Posted: 03/19/2019
____________________________________________________________________________________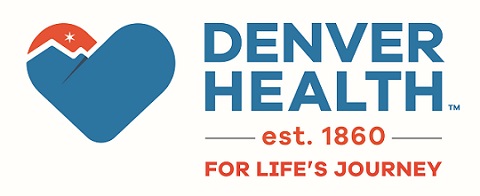 Director of Orthopedic Surgery at Denver Health Medical Center in Denver, CO
Denver Health Medical Center (DHMC) in collaboration with the University of Colorado School of Medicine are now accepting applications and nominations for a Director of Orthopedic Surgery at DHMC.  Caring for one third of Denver's population annually, DHMC is uniquely positioned as an integrated healthcare system nationally recognized for its passion and commitment to providing exceptional care to the communities it serves.  DHMC is considered a national model of an integrated urban safety net healthcare system that includes a Level I academic medical center, a network of community and school based health centers, and other services for the city and county of Denver. 

The DOS will have oversight of all care delivered by the Department of Orthopedics at Denver Health and will provide overall strategic leadership of the Department.  He/she will have responsibility for strategic planning, clinical services, professional performance, business performance, medical education, and physician practice.  The successful candidate will be board certified in an Orthopedics discipline and eligible for licensure in Colorado.  Additionally the applicant should have academic credentials to be appointed to the rank of Professor of Orthopedic Surgery, have a demonstrated local, national and international reputation of excellence in scholarship, teaching and mentoring and clinical care. 
Denver Health is a 525 bed acute care hospital, with adult and pediatric emergency departments, the 911 paramedic system, nine community health centers, 17 school-based clinics, the public health department, the Rocky Mountain Poison and Drug Center, a 100 bed non-medical detoxification center, a dedicated psychiatric emergency service, correctional care facilities, the Rocky Mountain Center for the Medical response to Terrorism, Mass Casualties and Epidemics, and a HMO.  The Denver Health Rocky Mountain Regional Trauma Center has been recognized as a preeminent Level I Trauma Center, with one of the best trauma survival rates in the country. 

Applicants should submit a cover letter and CV or nominations to the DHMC search committee chair:
John Kendall, M.D.
john.kendall@dhha.org 
Posted: 2/1/2019
_________________________________________________________________