Los Angeles orthopaedic surgery group is looking for a fellowship trained trauma surgeon to join a group of orthopaedic surgeons for IMMEDIATE hiring. 
 
Live in the heart of Los Angeles and be a part of collegial group of orthopaedic surgeons.

Coverage at two local Level II trauma Centers

Dedicated OR with block scheduling available

Candidate will have large volume of trauma cases including pelvic/acetabular fractures

There is a guaranteed salary with bonus incentives, and excellent benefits package included. 

This is a private practice with partnership and the opportunity to participate in ancillary revenue. 

Incoming surgeons will be in partnership track, and busy in their subspecialty immediately.

The practice includes physician assistants, and ownership in surgery centers. 
All candidates must be BE/BC with clean record and California license or application in process.
Interested applicants, please contact:
shahin.rad@gmail.com
818-481-9230
Posted: 11/20/2019
_____________________________________________________________

"Premier Orthopaedic and Trauma Specialists is a great group of Orthopaedic trauma and sports surgeons who treat all arrays of orthopaedic injuries. We are the exclusive providers of orthopaedic trauma care at a ACS accredited Level-I equivalent trauma center in East Los Angeles.  Just 3 years ago we started with one physician and now we include two orthopaedic trauma surgeons, two sports/reconstructive surgeons, one pediatric orthopod, and two mid-level providers. From this state of the art hospital and our brand new clinic we aim to provide exceptional care.

 
We are now joining forces with a large multi-specialty Orthopaedic group to coordinate and combine the trauma care provided at multiple trauma hospitals (3). We are looking for two motivated, hardworking orthopedic trauma surgeons who would strive in a team setting. The job includes aggressive pay with a great guarantee and easy bonus opportunities. Not to mention, life in Southern California. One start date is ASAP and second can be summer/fall 2020.
There is no "administration" here telling you what to do, where to be, when to come or go."  We do what we feel the evidence tells us we should do and continue to shape the program to better the patients and surgeons. Both current trauma surgeons relocated to this practice from level one academic trauma centers in order to have more control over the product: our patients care and outcomes.
If interested, please call 310 808-4390 or email HBasmajian@premierortho.org to discuss.
Posted: 11/18/2019
_____________________________________________________________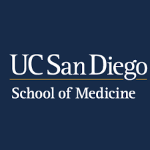 Full Professor (Ladder, In-Residence) - Department of Orthopaedic Surgery, Chair
University of California, San Diego
The Department of Orthopaedic Surgery pursues a tripartite mission of innovative research, education, and clinical care in a highly diverse environment. The Department of Orthopaedic Surgery and the School of Medicine at UC San Diego are committed to academic, scientific, and clinical excellence and diversity within the faculty, staff, and student body.
In 1960, the University of California established UC San Diego as an integral part of the UC system. From the outset, it emphasized educating the next generation of California scientists and engineers, and expanded with the launch of the School of Medicine in 1968. Like its parent university, the school has placed a high standard upon linking basic and clinical discovery with outstanding, advanced methods for delivering compassionate care to patients. At present, UC San Diego boasts national and international accolades for the excellence of its education programs; the School of Medicine consistently ranks among the Top 10 in research funding; and its clinical programs have earned a number of distinguished awards for quality patient care. UC San Diego Health ranks in the top tier of academic hospitals and health systems, and over the past few years has constructed a number of incredible new inpatient and outpatient spaces.
The UC San Diego Department of Orthopaedic Surgery (https://medschool.ucsd.edu/som/ortho/Pages/default.aspx) is dedicated to inspiring students, residents, fellows and faculty to work towards the discovery of knowledge, attitudes, skills, and resources needed to deliver quality patient care that is responsive to the general needs of the local community as well as meeting the specialized needs of the world. The Department has a diverse and internationally-renowned faculty with approximately 42 full-time faculty members, which include academic researchers across its sections. The education program consists of 27 residents, 1 ACGME hand fellowship, and 3 non-ACGME fellowships in trauma, joint and spine. The Department provides comprehensive orthopaedic medical and surgical care to a broad range of patients to include care in foot and ankle, hand, hip and joint, oncologic, pediatric, spine, sports medicine, trauma, and reconstructive surgery. The Department also offers care at multiple sites including the VA Medical Center/La Jolla, as well as Rady Children's Hospital. The Department also fosters a highly collaborative and innovative research environment pursuing novel investigations in clinical physiology, muscle biology and physiology, connective tissue and neuromuscular bioengineering. The Department is dedicated to creating a work environment for all faculty and staff (including residents, fellows, and students) which fosters creative, innovative work ideas and results.
The Department has routinely been recognized for its leadership in the most respected national rankings of clinical, training, and research institutions. Most recently, the Department received a top-50 ranking as a high performing specialty in U.S. News & World Report (2018-2019).
Description
The Department of Orthopaedic Surgery invites applications for the role of Department Chair. Reporting to the Dean of the School of Medicine, the Chair will be responsible for the Department's overall management, academic planning, budget, personnel, resource allocation, and programs. The Chair will play major role in the planning and development of the academic curriculum and research portfolio. Sufficient infrastructural support will be provided to allow the Chair to maintain a clinical practice. Given the interdisciplinary nature of education and research at UC San Diego, there will be opportunities to catalyze interactions among programs and foster a culture of learning across the continuum of biomedical research and education. This includes partnerships with the Skaggs School of Pharmacy and Pharmaceutical Sciences, Jacobs School of Engineering, and other academic and research partners across the campus.
UC San Diego seeks candidates whose leadership capabilities and experience, teaching, research, and/or community service have prepared them to contribute to our commitment to excellence. The successful candidate will be able to prioritize, grow, and support the current excellence in patient care; advance methods of medical education; and create opportunities to accelerate innovation and research. They will also identify additional recruits to help grow the scholarly and clinical activities of the department and have a clearly articulated vision for growing a department with a high level of conceptual, innovative, and strategic thinking. Strong commitment to clinical care, research, teaching, and public service. A commitment to excellence in the education and mentorship of trainees.
As with similar roles, the Chair is expected to abide by UC San Diego's Guidelines for Department Chairs Duties, including in the areas of faculty recruitment, diversity, service, and other policies and regulations.
Required Qualifications
• Outstanding academic record with experience in administration in an academic medical center environment.
• Dynamic leadership skills
• Personal record of distinguished clinical, scholarly, and/or research (basic and/or translational) accomplishments in a field of orthopaedics.
• History of fostering career development for early and mid-stage faculty across multiple disciplines.
• Doctoral degree. Candidates with an MD must have certification and be eligible for a California medical license or equivalent certification/permit as determined by the Medical Board of California.
Preferred Qualifications
• Leadership experience within an academic department, division, and/or professional society.
• National or international prominence in the candidate's field of expertise.
• Experience with fundraising and other philanthropic activities.
• Demonstrated leadership in areas contributing to diversity, equity, and inclusion, as well as a commitment to advancing these principles within the Department and the School.
Appointment will be at the Full Professor Rank based on candidate's experience and qualifications. Series will include 100% Ladder Rank or 50% Ladder Rank / 50% In-Residence with secured extramural funding.
A link to full descriptions of each series is provided for your review:
Ladder Rank Professor - see: http://www.ucop.edu/academic-personnel-programs/_files/apm/apm-220.pdf
In-Residence Professor - see: http://www.ucop.edu/academic-personnel-programs/_files/apm/apm-270.pdf
Applications must be submitted through the University of California San Diego's Academic Personnel RECRUIT system at: https://apol-recruit.ucsd.edu/apply/JPF02233
Salary is commensurate with qualifications and based on the University of California pay scales.
Application materials must be submitted through the UC San Diego online application system. References (contact information or letter of recommendation) will be requested from all finalists.
UC San Diego is an equal opportunity/affirmative action employer with a strong institutional commitment to excellence and diversity (http://diversity.ucsd.edu). All qualified applicants will receive consideration for employment without regard to gender, race, color, religion, sex, national origin, disability, age or protected veteran status.
Requirements
Document requirements
• Curriculum Vitae - Your most recently updated C.V.
• Cover Letter
• Statement of Contributions to Diversity - Applicants should summarize their past or potential contributions to diversity. See our http://facultydiversity.ucsd.edu/recruitment/contributions-to-diversity.html site for more information.
• Misc / Additional (Optional)
To apply, please visit: https://apptrkr.com/1602076
Posted: 09/10/2019
_____________________________________________________________