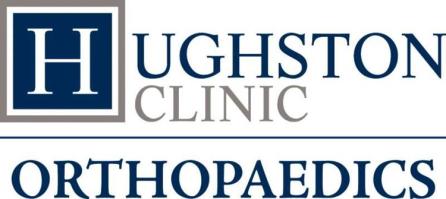 Board Certified Orthopaedic Surgeon with Upper Extremity and Hand Experience
Hughston Clinic Orthopaedics
Hughston Clinic Orthopaedics is currently seeking a Board Certified Orthopaedic Surgeon with Upper Extremity and Hand experience to join our group of Specialty Professionals.  
License:   Orthopaedic Surgeon (Required)
Hughston Clinic is a nationally and internationally recognized center of excellence for research, education and training and quality treatment of musculoskeletal injury and disease. Hughston locations offer a strong infrastructure and team to maximize clinical efficiencies, existing referral sources and are convenient to all hospitals we service with vertical integration. We are responsible for ensuring that our patients receive only the highest quality treatment for musculoskeletal injury and disease. This responsibility includes understanding all aspects of human performance and the application of techniques and procedures learned through research, education and training focused on improving the quality of life for everyone.

Hughston is a well-known physician owned group that has been serving the community since 1949. The Hughston organization has over 90 physicians and over 30 clinic locations in 4 states. Partnership/ownership tract available, with access to the Hughston Foundation research/education facility. The Hughston Clinic is an orthopaedic and sports medicine clinic performing non-operative, pre-operative, and post-operative care.
POSITION DETAIL:
 Primary Clinic location for Hughston Clinic Orthopaedics (HCO) is in Nashville, TN
(position requires travel within Nashville metropolitan area)
*Position requires Trauma call as assigned
ABOUT OUR PRACTICE:
Strong infrastructure and team for maximum efficiency
Corporate support
Existing referral sources
Excellent use of technology in all systems
Convenient locations to hospitals
Award-winning reputation for quality care and patient services
WHAT DO WE OFFER?
Partner/Ownership Tract
Vertical Integrated Practice
Long History of Quality Patient Care
Comprehensive Insurance Package
Competitive Retirement Options
Wayne Folds
762-822-3619 or wfolds@hughston.com
Posted 7-31-2023
__________________________________________________________________________________________________
Location: Nashville, TN
Position: Orthopedic Trauma Surgeon
Opportunity 
Looking for two fellowship-trained orthopedic trauma surgeons to join two current full-time orthopedic traumatologists as the hospital transitions from ACS level 2 to State Level 1 in May 2023

Support of 4 full-time ortho trauma APPs

Single-hospital coverage with clinic on-site

Opportunity for clinical teaching through partnership with Belmont University School of Medicine and as an educational site for HCA TriStar Division GME program

Hughston Foundation research support

Competitive compensation and comprehensive benefits package
TriStar Skyline Hospital
280 bed hospital with 3,400 trauma admissions in 2022

Robust volume of polytraumatized patients and pelvic/acetabular trauma

3 helicopter pads with service areas including middle Tennessee and southwestern Kentucky

Orthopedic trauma OR access 7 days/week with 2 ORs on the majority of week days

OR staffed with full-time, hospital-employed surgical First Assistants
Education, training, experience required 
Board-certified in Orthopedic Surgery

Fellowship-trained in Orthopeadic Trauma

Eligible for licensure in Tennessee
Hughston Orthopedic Trauma 
The nation's largest single subspecialty orthopedic trauma practice, with 12 full-time, fellowship-trained traumatologists providing services to multiple locations throughout the Southeast.
The Hughston Clinic is a well-known physician-owned group that has been serving communities since 1949. It is a nationally and internationally recognized center of excellence for research, education, training and quality treatment of musculoskeletal injury and disease. Hughston provides a strong infrastructure and teams to maximize clinical efficiencies and referrals. 
Nashville 
Frequently recognized as one of the best places to live in the Southeast, Nashville is a great place to call home. Live music, great food and entertainment, and professional sports are all within several blocks of each other. BNA, Nashville's International Airport, offers easy access to the rest of the country with many direct flight options. 
Contact
Email: Wayne Folds, Physician Recruiter — wfolds@hughston.com
Phone: Jason Evans, MD — 615-715-9539; Erin Hofer, MD — 864-360-9947
Posted: 5/3/23
_______________________________________________________________________________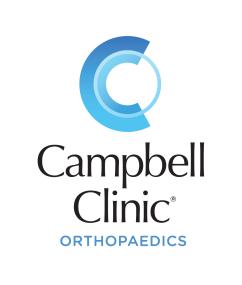 Orthopaedic Surgeon Hospitalist                                                        
Campbell Clinic, Memphis, TN
Campbell Clinic, a private orthopaedic practice in Memphis, Tennessee is actively recruiting an orthopaedic surgeon for a hospitalist position. This position will involve daytime, inpatient orthopaedic care at a Level 2 and 3 hospital facility. Subspecialty support is available for complex, tertiary-care cases. Resident teaching & education will be required. An academic appointment is possible through the University of Tennessee-Campbell Clinic Department of Orthopaedics consistent with the level of academic accomplishment.
Campbell Clinic is recognized as a national leader in surgery of the hand, hip, foot, knee, shoulder and spine,  sports medicine, pediatric orthopaedics, joint replacement, orthopaedic oncology, orthopaedic trauma, physical medicine and rehabilitation, and urgent care. We currently have 40 plus providers, with fellowship-trained surgeons represented in every subspecialty. We care for patients throughout their life, treating congenital issues as well as bone and joint problems affecting senior adults. The mission of the Campbell Clinic is to provide unsurpassed patient care while being recognized as a leader in teaching and research in the profession of orthopaedic surgery. We carry out our mission through our core values: excellence, integrity, compassion, commitment, innovation, legacy, and unity. We also support underserved patients in our community.
Compensation and Benefits:
Compensation package to include a combination of base salary and an incentive distribution/ bonus distributed share

Benefits package includes paid medical premiums, malpractice, licensure, paid CME, long term disability, long term care, umbrella policy, both a well-funded 401(k) retirement and pension plans
Requirements:
Board eligible/board certified

Willing to cover Level 2 orthopaedic trauma

Ability to obtain Tennessee and Mississippi state licensures

Interest in student/resident/fellow teaching

Skill set including basic trauma care
To apply for this position, please contact Julie Krueger at jkrueger@campbellclinic.com.
Posted: 1/9/2023