Doctors Hospital of Augusta is looking to add an Orthopaedic Trauma surgeon to join their facility.
Augusta, GA

Physician

Doctors Hospital of Augusta
Job Description
Qualified Candidates:
Board Certified or Board Eligible in Orthopaedic Surgery
Fellowship Trained in Orthopaedic Trauma Surgery
Has a Georgia state medical license or the ability to get a Georgia state license prior to starting.
Incentive/Benefits Package:
Employment position through HCA Healthcare
Competitive compensation package 
Comprehensive and flexible benefits program
PTO and CME allowance
Occurrence-based malpractice
Strong support system
About Doctors Hospital of Augusta:
A full service, 354-bed acute care hospital where we provide personalized care and are committed to the care and improvement of human life.
Leading the way in robotic surgery, advanced orthopedic procedures, emergency care, and women's services, we have expert physicians our patients can rely on, who are committed to excellent outcomes in a safe environment.
Recognized as one of America's 50 Best in Surgical Care in 2022, along with numerous other Healthgrades excellence awards, demonstrating a culture of
We are a Level II Trauma Center, Accredited Chest Pain Center, certified in Primary Stroke Care, and the first in the area to be designated a Center of Excellence in Women's Health Surgery.
As the home of the largest burn center in the United States, the Joseph M. Still Burn Center, we provide complex and comprehensive burn and wound care for more than 3,000 patients from across the country each year.
Augusta, Georgia is centrally located in the state and is known worldwide as the home of the Masters Golf Tournament. Whether you enjoy visiting museums, boating on the Savannah River, golfing, shopping, or dining at one of Augusta's award-winning restaurants, you are sure to find it here. If you're looking for a vacation or short getaway, Augusta is within three hours of picturesque beaches and mountains around the Southeast.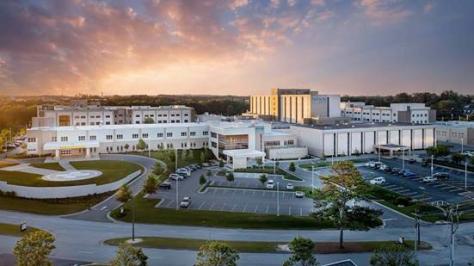 Wendy Strickland, (843) 443-7271 email: Wendy.Strickland@HCAHealthcare.com
Posted 9/8/2023
________________________________________________________________________________________________________________

Board Certified Orthopaedic Traumatologist
Hughston Trauma is currently seeking a Board Certified Orthopaedic Traumatologist to join our group of Specialty Professionals.  
License:   Orthopaedic Surgeon (Required)
Hughston Clinic is a nationally and internationally recognized center of excellence for research, education and training and quality treatment of musculoskeletal injury and disease. Hughston locations offer a strong infrastructure and team to maximize clinical efficiencies, existing referral sources and are convenient to all hospitals we service with vertical integration. We are responsible for ensuring that our patients receive only the highest quality treatment for musculoskeletal injury and disease. This responsibility includes understanding all aspects of human performance and the application of techniques and procedures learned through research, education and training focused on improving the quality of life for everyone.

Hughston is a well-known physician owned group that has been serving the community since 1949. The Hughston organization has over 90 physicians and over 30 clinic locations in 4 states. Partnership/ownership tract available, with access to the Hughston Foundation research/education facility. The Hughston Clinic is an orthopaedic and sports medicine clinic performing non-operative, pre-operative, and post-operative care.
POSITION DETAIL:
 Primary location is in Columbus, GA
*Position requires Trauma call as assigned
ABOUT OUR PRACTICE:
Strong infrastructure and team for maximum efficiency
Corporate support
Existing referral sources
Excellent use of technology in all systems
Convenient locations to hospitals
Award-winning reputation for quality care and patient services
WHAT DO WE OFFER?
Partner/Ownership Tract
Vertical Integrated Practice
Long History of Quality Patient Care
Comprehensive Insurance Package
Competitive Retirement Options
Wayne Folds
762-822-3619 or wfolds@hughston.com
Posted 8/30/23
________________________________________________________________________________________________________________________

Orthopaedic Trauma Opportunity in Savannah, GA
The Orthopedic Trauma Department at Memorial Health University Medical Center in Savannah, GA is seeking to employ a BC/BE fellowship-trained orthopedic trauma surgeon to join its existing Orthopedic Trauma group.  

Qualified Candidates:
Completion of Orthopedic residency. BE/BC in orthopedic trauma fellowship

Join a thriving practice with a high volume of long bone, periarticular, and pelvic and acetabular trauma. 

Call frequency: 6 shifts/month

Advanced Practice Provider support
Incentive/Benefits Package:
Employed opportunity through HCA Healthcare

Competitive compensation

Comprehensive, flexible health and benefits package

401k, PTO and CME time/allowance
About Memorial Health University Medical Center:
622-bed, regional referral center

Level I trauma center

Level III NICU,

Children's hospital

Accredited Chest Pain Center with PCI

Serves 35 counties across southeast Georgia and southern South Carolina

NurseOne and 24- hour call center

EPIC EMR System

Savannah campus of Mercer University School of Medicine

Dedicated to graduate medical education programs to train residents in diagnostic radiology, family medicine, internal medicine, obstetrics and gynecology, pediatrics, surgery and fellowships in surgical critical care and sports medicine
Savannah is a charming Southern escape where art, rich history, incredible architecture, trendy boutiques and ghost stories are all set under a veil of Spanish moss. Savannah is a place where cuisine comes straight from the coast. Savannah is enchanting and the epitome of Southern charm. We are located along the coastal empire giving the city a varied landscape of beaches, rivers and marsh.
Send CVs to Andrea Buchanan, Director of Physician Recruitment, Andrea.Buchanan@hcahealthcare.com
Posted: 7/28/2023
_____________________________________________________________________________________________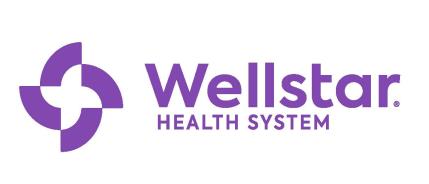 Austell, GA
Orthopedic Trauma Surgeon
Wellstar Cobb Hospital
Wellstar Medical Group is seeking a Board Certified/Board Eligible Orthopedic Trauma Surgeon to join our Orthopedic Surgery team at Wellstar Cobb Hospital, located in Austell, GA, about 25 minutes northwest of the city of Atlanta. Cobb Hospital is a 388 bed, level 3 trauma center with a very busy Orthopedic program. The Cobb orthopedic group at Cobb is currently comprised of a total joint surgeon, a sports medicine surgeon and a PA. Responsibilities include taking orthopedic trauma call for Cobb Hospital and supporting the orthopedic service line as needed. Competitive compensation including base salary, quality incentive, productivity component, sign-on bonus and relocation as well as a comprehensive benefits package with paid time off, CME money and time off, 403b match, occurrence-based malpractice and more.
Board Certified/Board Eligible Orthopedic Trauma Surgeon
Leah Andrews – Leah.Andrews@wellstar.org – 404-625-1965
______________________________________________________________________________________