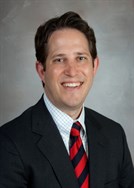 Joshua Gary, MD
Spring is arriving in many places with warmer weather and the beginning of "trauma season". It's always an exciting time as trauma fellows have found their match for the 2019-2020 academic year. With the annual AAOS Meeting and OTA Specialty Day in the rear-view mirror, the annual meeting this October 17-20, 2018 at the Gaylord Palms in Orlando, Florida will be here before we know it. Housing reservations are now open and make sure to secure your room before they are gone!
The Fracture Lines Newsletter is changing and this issue represents the first step in the evolution. Rather than provide an update from each committee on every newsletter, we will presenting a limited number of pertinent committee updates in each issue. We want to modernize the format and content to fit our membership's needs and would like your feedback. Please send any comments or suggestions to Elizabeth Oshinson so that we can make the newsletter member friendly and easier the find the information you want to know.  
The timing fits well as the new OTA website will roll out in May 2018 with many new resources for those providing care and training in orthopaedic trauma. Dr. Ricci's update previews the exciting features of the new website.  Doug Lundy provides an update from the Health Policy Committee on current federal legislation on bundled payments scheduled to launch October 1, 2018 and how that affects orthopaedic trauma surgeons. The Classification Committee also updates us as the new OTA/AO Fracture Classifcation has recently been published in a January supplement to The Journal of Orthopaedic Trauma. The Fellowship Committee have also updated the results of the recently completed fellowship match. 
We hope everyone has a wonderful spring and end to the academic year for those at teaching programs, as residents and fellows transition to new roles and positions. Please send us comments, positive or negative, regarding the new "streamlined" format of the newsletter. We really want to make it accessible and useful for all of our membership.