Matthew D. Karam, MD
Chair, OTA Classification Committee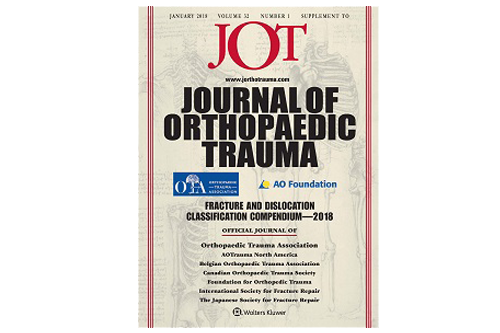 The OTA Classification Committee had a productive fall and winter. Members of the Classification Committee have been actively engaged in seeing the OTA/AO Fracture Classification Compendium through the homestretch. This tremendous effort culminated with the publication in the January supplemental edition in the Journal of Orthopaedic Trauma.
The committee is excited to continue the work of making this classification a useful and reliable adjunct in the study and management of traumatic injuries. To this end we will continue to work diligently on the promotion and validation of the classification through feedback review and ongoing study.
In addition, the Classification Committee is harnessing the collective energy of young members to review the practice of surgical wound classification, a process felt to be dated and only tangential to Orthopedic Trauma, stay tuned for progress in this area.