Wisconsin
Madison - Orthopaedic Trauma Surgeon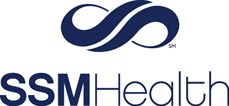 The Opportunity
SSM Health –Dean Medical Group, a 450+ physician multi-specialty group, is actively searching for a full time (1.0 FTE) orthopedic surgeon with trauma fellowship training to join our Orthopedic Surgery Department. The group consists of 10 physicians and 15 advanced practitioners.  The new surgeon will work in both a clinic setting and at St. Mary's Hospital (SMH) in Madison.  This individual would join one other fellowship trained Orthopedic Trauma Surgeon to divide the trauma/inpatient consultative duties. The surgeon would cover Orthopedic Surgery day call (7a-4p) Monday through Friday, every other week. There would be time allotted to develop an elective practice at the surgeon's discretion. Call is shared equally among the Orthopedic Surgeons and is 1:11.
The new physician will be offered a competitive salary and comprehensive benefits package.
The Hospital
St. Mary's is a Level III, acute-care hospital licensed for 440 beds and offers full scope of medical and surgical specialty areas - except transplants. St. Mary's Hospital is in the process of transitioning to a Level II designation.  SSM Health Care, parent organization of St. Mary's, in May 2003 became the first health care organization in the country to be named a Malcolm Baldrige National Quality Award winner. The award is the top honor a U.S. company can receive for quality management and quality achievement. St. Mary's Hospital is also the only hospital in the region to earn the prestigious Magnet Recognition for Excellence in Nursing from the American Nurses Credentialing Center of the American Nurses Association.
The Community
Madison, population 225,000, consistently ranks as one of the top places in the country to live, work, go to school, play and raise a family.  Home to the State Capitol and University of Wisconsin, Madison offers residents a stimulating civic, political and educational environment.  Boasting an outstanding public school system, Madison has 30 elementary, 12 middle and 5 high schools.  More than 180 public, governmental and special libraries are available for additional learning. 
Residents also enjoy an endless variety of music, dance, theater, visual and literary arts, including five museums exhibiting art, history, and science collections.  Shoppers and diners enjoy an eclectic mix of independent stores and restaurants celebrating cultures from around the globe. 
Dean is an Equal Opportunity Employer and Affirmative Action Employer.  All qualified applicants will receive consideration for employment without regard to race, color, religion, sex, or national origin.For more information contact:
Alissa L. Carroll | Senior Physician and Provider Recruiter
SSM Health – Dean Medical Group
WI Regional Office
1808 W. Beltline Highway
608.250.1534 
Cell 608.444.9283
alissa.carroll@ssmhealth.com | www.ssmhealth.com
Posted: 10/17/17
___________________________________________________________________________