Texas

Downtown Dallas - Orthopaedic Trauma Sureon
Denton / Waco - Orthopaedic Trauma Surgeons

Dallas Orthopaedic Trauma Institute is seeking a third FT Orthopaedic Trauma surgeon to join an established orthopaedic trauma practice. We are seeking BC/BE candidates that have completed an OTA approved trauma fellowship to provide patient care at Dallas Methodist Medical Center, a 585-bed teaching hospital with a Level I ACS trauma designation. Hospital is located near downtown Dallas and has a newly constructed dedicated trauma tower. Previous Level I experience preferred. Care is provided for polytrauma patients with complex musculoskeletal injuries including limb threatening injuries, pelvic and acetabular fractures. The center maintains an established geriatric fracture program and ACS TQIP registry. There are multiple ongoing clinical research projects as well. Position benefits include flexible call schedule, dedicated ortho trauma block time in the OR and PA and orthopaedic nurse support. Competitive compensation with full benefits.
Contact:
Susan Hellman, Director, Physician Recruitment
susanhellman@mhd.com
Phone: 214-947-7139
Fax: 214-947-7542
 5/11/2017
---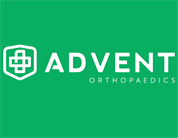 Positions: Orthopaedic Trauma Surgeons
Locations:  Texas – Denton and Waco
Advent Orthopaedics is a growing trauma-focused, multi-specialty orthopaedic practice and is seeking fellowship trained orthopaedic trauma surgeons to join its dynamic group.  Positions are available in Texas in both Denton (North Dallas) and in Waco.  Advent was founded on the core principles of providing world-class care to injured patients and a balanced work and family life to its physicians.  A competitive compensation and benefits package is being offered to qualified board certified / board eligible physicians.  Interested physicians please send your CV to Clinton Black, CEO, at cblack@adventhealthcare.com.  
Posted 3/2/2017
---