Pennsylvania
Philadelphia, PA -- Full Time Trauma Surgeons



Trauma Program Leader
Love Trauma, Hate Call?
Maintain your passion for trauma with less call
We are a Level II Trauma Center and we are seeking dynamic, motivated Trauma Surgeon to head Orthopedic Trauma. Our Orthopedic Department is already highly established with seven orthopedic surgeons, a newly renovated turn-key outpatient practice, tenured mid-level staff, and forty ORs for non-competitive surgical time.
Volumes are guaranteed for BIG BONUSES, no more running back and forth for call; triaged by APPs and remote log-in, large service area with over 80% of market share, and everything is new with recent $1,000,000 investment in orthopedics department
      Guaranteed Starting Salary of $650,000
          (negotiable based on experience)

      Additional sign-on and relocation allowances

      Comprehensive benefits package
Must be Board Certified or Eligible with experience in Orthopedic Trauma
Call or Text Kyri Ioannou
(404) 996-0421
email kioannou@themedicusfirm.com
Reference OTR 6568
Posted: 4/19/2018
---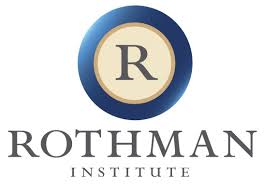 Become a member of one of the largest and most experienced orthopaedic practices in the Philadelphia and South Jersey region. 
We are currently seeking several Full-time Trauma Surgeons for the Level II Trauma Centers
at Aria, Abington, and Capital Health. 

Opportunity includes duties of Orthopaedic Trauma Medical Director, academic teaching and research at Thomas Jefferson University Hospital and a chance to join our multidisciplinary practice in one of our Philadelphia area locations. 

The affiliated hospital is committed to supporting and providing all resources necessary for a successful Orthopaedic Trauma Program.  Our office locations are supported by X-ray suites, on-site Physical Therapy, Orthotics and an Epidural Suite all in an effort to provide convenience and patient-centered care. 
Candidate must have completed an Orthopaedic Trauma Fellowship. Compensation includes
a strong base salary with a productivity incentive. 

For additional information, please contact:
Miranda Greco, Sr. Talent Acquisition Specialist
125 S. 9th Street, 8th Floor
Philadelphia, PA 19107
t: 267-339-3655
email:: miranda.greco@rothmaninstitute.com
website: www.rothmaninstitute.com
 Posted: 2/21/2018
---