Pennsylvania - Job Opportunities
Philadelphia, PA - Full-Time Trauma Surgeon
York, PA - Full-Time Trauma Surgeon

Become a member of one of the largest and most experienced orthopaedic practices in the Philadelphia and South Jersey region. 
We are currently seeking a Full-time Trauma Surgeon for a busy Level II Trauma Center
at Aria, Abington, and Capital Health. 

Opportunity includes duties of Orthopaedic Trauma Medical Director, academic teaching and research at Thomas Jefferson University Hospital and a chance to join our multidisciplinary practice in one of our Philadelphia area locations. 

The affiliated hospital is committed to supporting and providing all resources necessary for a successful Orthopaedic Trauma Program.  Our office locations are supported by X-ray suites, on-site Physical Therapy, Orthotics and an Epidural Suite all in an effort to provide convenience and patient-centered care. 


Candidate must have completed an Orthopaedic Trauma Fellowship. Compensation includes
a strong base salary with a productivity incentive. 

For additional information, please contact:
Miranda Greco, Sr. Talent Acquisition Specialist
125 S. 9th Street, 8th Floor
Philadelphia, PA 19107
t: 267-339-3741
e: miranda.greco@rothmaninstitute.com
website: www.rothmaninstitute.com
Posted: 5/22/2017
---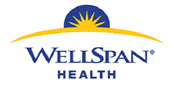 Orthopedic Trauma Surgeon
Level 1 Trauma Center with Orthopedic Trauma Fellowship
WellSpan Health, a sophisticated medical community in York, PA is seeking a full-time Board Certified Orthopedic Trauma Surgeon to join a highly respected group of physicians. We are a leading integrated health network with an award winning teaching hospital w/ Orthopedic Surgery residency and Trauma & Hand fellowships
Position details:
Full time, employed position - must be board certified in orthopedics with fellowship training in trauma.
Level 1 trauma experience preferred
Excellent schedule with good call rotation – enjoy a well-balanced lifestyle
State-of-the-art orthopedic and rehabilitation hospital
Orthopedic Residency
Trauma and Hand fellowship teaching
Resident and fellow coverage enhances the position
Ability to do elective orthopedic cases outside of trauma
Major orthopedic trauma (MVC, acetabular fractures, etc.)
PA support, care team model
Benefits:
Competitive salary and excellent benefits including:
Medical, dental, vision, retirement plan and STD & LTD, life insurance
Paid malpractice w/ tail, paid CME expenses
5 weeks of time off, 6 holidays
Paid Relocation, paid subscriptions, paid renewals for PA and DEA licenses
About the York Community:
Centrally located among several major metropolitan areas, including Baltimore, Washington D.C. and Philadelphia
York is a family oriented community with excellent schools, a low cost of living and low crime rates
Abundant outdoor and cultural activities include golfing, hiking, symphony, museums, farmers markets and downtown access to a 42-mile recreation trail
Related Links
Click Here  to view our orthopedic website with physician profiles
·        Click Here for more information about WellSpan Health
Click Here to Explore York Pennsylvania
For immediate confidential consideration or to learn more please contact
Steven Jacobs, Manager of Physician Recruitment
Phone:  717-851-1537
E-mail: sjacobs4@wellspan.org 
Visit our website:  www.wellspancareers.org
Posted: 3/27/2017