Oregon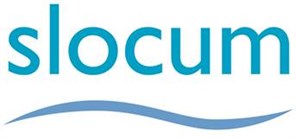 Location: Eugene, OR
Position: Trauma Surgeon
Institution: Slocum Orthopedics, P.C.
Position:  Slocum Center for Orthopedics & Sports Medicine Is Seeking a Board-Certified or Board-Eligible Surgeon with Fellowship Training in Trauma 
A well-established physician owned private practice that offers a broad range of orthopedic subspecialties and provides medical coverage for the University of Oregon Athletics. Slocum Center is the orthopedic trauma staff for the regional level II trauma center. Slocum is a state-of-the-art facility, including surgery center, physical and occupational therapy, MRI, and digital X-ray.  We promote a team environment with highly respected subspecialty-trained doctors; our orthopedic trauma referral base is extensive and spans 5 counties. Slocum offers competitive salary, benefits, and partnership potential with income from ancillary services.
Our practice is named for Dr. Donald B. Slocum, who was an early pioneer in the field of orthopedic sports medicine and a devoted champion of innovative approaches to orthopedic care. Today, we still share Dr. Slocum's fundamental passion for improving patient health through a multidisciplinary team devoted to musculoskeletal care driven by research and innovation.  
Life in Eugene:
Friendly, family-oriented community situated in one of the most majestic landscapes in the world, complemented by beautiful national parks, thousands of acres of hiking trails, beautiful waterfalls, and numerous public beaches 
Countless year-round recreational activities, including cycling, hiking, rock climbing, kayaking, camping, fishing, whale watching, skiing, and snowboarding
Excellent public and private school options and extracurricular activities for kids, plus several area family-friendly attractions, including the Science Factory Children's Museum & Exploration Dome, the Oregon Coast Aquarium, and the SPLASH! at Lively Park indoor water park
Arts and entertainment provided by the Eugene Ballet Company, the Eugene Symphony, and many others, as well as several area museums, historic sites, cultural activities, and sporting events throughout the year, plus a great shopping and dining scene 
Slocum is an EOE/AA/Disability/Vet Employer
Requirements: Licensed or ability to become licensed in the State of Oregon.  Fellowship trained Orthopedic Trauma Surgeon.  Board Eligible for Board Certified by the American Board of Orthopedic Surgery. 
For more information, contact:
Keith Clark PTA, MBA, Administrator/CEO
(541) 868-3225
Posted 2/27/2017