Nevada
 Las  Vegas - Orthopaedic Trauma Surgeon
 Las Vegas -  Orthopaedic Trauma Surgeon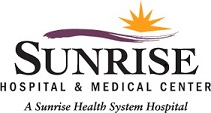 HCA Sunrise Hospital and Medical Center
3186 South Maryland Parkway
Las Vegas, NV 89109
We seeking an ABOS BE/BC fellowship trained traumatologist to join our team. Sunrise Hospital and Medical Center is a designated ACS Level II trauma center with a high percentage of blunt cases. You will join an established surgeon with a developed practice and superb reputation in the community.
Covering only one hospital, required trauma call is 5 nights per month and 2 weekends per month. Opportunity for you to have an elective practice with a quick ramp up and shared call.
The group is offering a competitive base salary, a full range of benefits, and an opportunity for partnership after 2 years.
For expedited consideration, please send your CV with introductory email to Bridget.Mitchell@HCAHealthcare.com
Posted 6/6/2017
---
Fellowship Trained Orthopaedic Trauma Surgeon, Physician, Las Vegas, Nevada, NV

University Orthopedics and Spine, part of OptumCare Nevada is seeking a Board Certified/BoardEligible Fellowship Trained Orthopaedic Surgeon with sub-specialty fellowship training in Trauma. Candidates should be committed to an academic surgical practice, research, and resident teaching.

We seek candidates that are enthusiastic and willing to be members of a team committed to building an outstanding Academic Orthopaedic Department and Residency Program. The ACGME approved residency program is associated with the UNLV School of Medicine and University Medical Center, a busy level 1 trauma center in Las Vegas.
Required Qualifications:
• M.D. or D.O. degree.
• OTA approved, one-year trauma fellowship.
• Board Certified/Board Eligible in Orthopaedic Surgery.
• Active and unrestricted medical license in the State of Nevada or ability to obtain prior to employment.
• DEA license or ability to obtain prior to employment.
We offer patient care that is compassionate, appropriate and effective for the treatment of health problems and the promotion of health. Our employees work with professionalism, as manifested through a commitment to carrying out professional responsibilities, adherence to ethical principles, and sensitivity to a diverse patient population.
We run a systems-based practice, as manifested by actions that demonstrate an awareness of and responsiveness to the larger context and system of health care and the ability to effectively
call on system resources to provide care that is of optimal value.
Careers with Optum. Here's the idea. We built an entire organization around one giant objective; make the health system work better for everyone. So when it comes to how we use the world's large accumulation of health-related information, or guide health and lifestyle choices or manage pharmacy benefits for millions, our first goal is to leap beyond the status quo and uncover new ways to serve.
Optum, part of the UnitedHealth Group family of businesses, brings together some of the greatest minds and most advanced ideas on where health care has to go in order to reach its fullest potential. For you, that means working on high performance teams against sophisticated challenges that matter.
Optum, incredible ideas in one incredible company and a singular opportunity to do your life's best work. (sm)
Diversity creates a healthier atmosphere: UnitedHealth Group is an Equal Employment Opportunity/Affirmative Action employer and all qualified applicants will receive consideration for employment without regard to race, color, religion, sex, age, national origin, protected veteran
status, disability status, sexual orientation, gender identity or expression, marital status, genetic information, or any other characteristic protected by law.
Candidates are required to pass a drug test before beginning employment.
For additional information, please submit letter of interest and curriculum vitae to:
Renee Branch
Senior Physician Recruiter
Email: renee_branch@optum.com
C/O Michael D Daubs, MD
Professor and Chairman
Department of Orthopaedic Surgery
University Orthopaedics and Spine
UNLV School of Medicine
Posted: 4/17/2017