Montana
Orthopedic Trauma Surgeon - Billings, Montana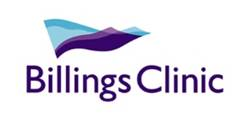 We are seeking an OrthopedicTrauma Surgeon to join our progressive Orthopedic practice with dynamic, team-oriented physicians focused on the highest quality patient care. Work in state-of-the-art facilities while living in the beautiful place Outside Magazine named "America's Best Town of 2016."
Fellowship-trained orthopedic trauma surgeons and experienced advanced practitioners
Level II Trauma Center with busy, dedicated trauma team
620+ trauma admissions per year
MedFlight emergency air ambulance services
Tertiary referral center for expansive multi-state region
Physician-led organization with 50+ specialties provides easy consultation
Requirements:
Board eligible/certified
Fellowship-trained in Orthopedic Trauma Surgery
Billings Clinic is nationally recognized for clinical excellence and is a proud member of the Mayo Clinic Care Network. Located in the magnificent Rocky Mountains in Billings, Montana, this friendly college community has great schools, safe neighborhoods and family activities. Exciting outdoor recreation minutes from home. 300 days of sunshine!
Watch our video at www.billingsclinic.com/physician opportunities
Apply:
If you are interested in hearing more about this terrific opportunity, please call or email to schedule a time to connect.
Rochelle Woods
888-554-5922
Posted 12/13/17