Missouri
St. Louis, MO - Orthopaedic Trauma Surgeon - Mercy Hospital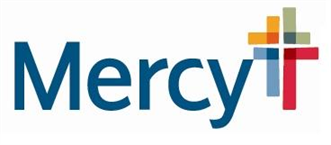 Mercy Clinic, a regional and national recognized leader in healthcare, is seeking a BE/BC Orthopedic Trauma Surgeon to join our team on Campus at Mercy Hospital in St. Louis, Missouri.
·       The only Level I Trauma Center in St. Louis County with approximately 80,000 adult                     emergency visits and 1,500 trauma visits annually.
·       First Class OR with state-of-the-art equipment.
·       Integrated health system with a competitive income guarantee.
·       Comprehensive benefits including health, dental, vision and CME.
·       Relocation assistance and professional liability coverage.
·       System-wide EPIC EMR.
About Mercy Clinic:
A strong, physician-led and professionally-managed multi-specialty group with more than 850 physicians and 45 medical specialties. Mercy Clinic is a part of Mercy Health, the fifth largest Catholic health care system in the nation. Located in seven states, Mercy is comprised of 43 hospitals employing 40,000 coworkers and more than 3,500 Mercy Clinic physicians.
Mercy Hospital is located in suburban St. Louis, offering beautiful residential areas with a remarkably low cost of living for all the comforts and attractions it affords. The four season climate, five-star restaurants, and major league sporting attractions, makes St. Louis an attractive place to live, work and play! 
For more information, please contact:

Megan Sievers, MHA | Physician Recruiter
314-364-3840 | Fax: 314-364-2597
Megan.Sievers@Mercy.net  | www.Mercy.net
AA/EEO/Minorities/Females/Disabled/Veterans

Job posted: 11/10/17