International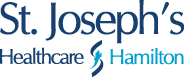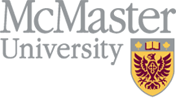 Canada 
ACADEMIC ORTHOPEDIC SURGEON
McMaster University in conjunction with St. Joseph's Healthcare, Hamilton, is seeking an academic Orthopedic surgeon. The Hamilton Orthopedic Program serves a catchment area of more than 2.5 million residents. The regional service also provides tertiary and quaternary level care to patients from other regions of the Province and plays an essential role in the support of several other regional programs.  The regional Orthopedic service together with the Department of Surgery, McMaster University is involved in undergraduate, post-graduate and continuing medical education programs.
The successful candidate will be expected to demonstrate experience and training in the management of orthopedic trauma appropriate for an academic tertiary care level referral centre, and should be fellowship trained in Trauma with a focus on Upper Extremity. He/she will be expected to show evidence of exceptional interpersonal and collaborative skills with initiative to further advance the clinical and academic productivity and goals of the Orthopedic Program. This is a full time faculty position in the Department of Surgery, Faculty of Health Sciences, McMaster University. The ideal candidate will have a Masters degree in research methodology, preferably with a record of experience in clinical trials.  A commitment and demonstrated interest in surgical education at all levels is essential, aswell as active participation in research programs and academic initiatives of the Orthopedic Program.
Applicants must have certification in Orthopedic surgery from the Royal College of Physicians and Surgeons of Canada (or equivalent) and be licensed or eligible for license in the Province of Ontario. McMaster University is strongly committed to employment equity within its community, and to recruiting a diverse faculty and staff. The University encourages applications from all qualified candidates, including women, members of visible minorities, Aboriginal peoples, members of sexual minorities, and persons with disabilities. All qualified candidates are encouraged to apply. However, Canadian citizens and permanent residents will be considered first for this position. To comply with the Government of Canada's reporting requirements, the University is obliged to gather information about applicants' status as either Permanent Residents of Canada or Canadian citizens. Applicants need not identify their country of origin or current citizenship; however, all applications must include one of the following statements: "Yes, I am a citizen or permanent resident of Canada" or "No, I am not a citizen or permanent resident of Canada" Applications must include up-to-date curriculum vitae, and a description of previous academic experience, as well as of specialty training.   Applications will be accepted until October 30, 2016. Submissions may be made to:
Dr. Susan Reid, Professor and Chair,
Department of Surgery, Faculty of Health Sciences, McMaster University B3-155 Juravinski Hospital 
and Cancer Centre
711 Concession Street East Hamilton, ON L8V 1C3
Email: painebr@mcmaster.ca
Posted 10/10/2016
---
Italy
Emergency Life Support for Civilian War Victims 

We are an Italian NGO whose aim is to give surgical assistance to the civilian victims of war and landmines. For our surgical centres we therefore require surgeons with experience in war surgery and orthopaedics, nurses and anaesthesiologists with experience in ICU and Emergency, physiotherapists mainly dealing with orthopaedic orientated work.

Our on-going Projects at the moment are:
Surgical Centre for Civilian War Victims, Erbil, North Iraq
Surgical Centre for Civilian war Victims, Sulaimanya, North Iraq
Rehabilitation Centre for Civilian War Victims, Sulaimanya, North Iraq
Surgical Centre for Civilian War Victims, Battambang, Cambodia
Surgical Centre for Civilian War Victims, Anobah, North Afghanistan

Now, we are looking for medical staff for missions to the countries where we operate and I hope than you can help me in this research spreading this message to the members of the association for example.
For info our surgeons are usually salaried according to their experience and we have the best insurance. I do thank you for your help and/or suggestions in advance.
Contact:
Sonia Riccelli
Emergency Life Support for Civilian War Victims
Via Orefici 2
20123 Milano
tel. +39 02 863161
fax +39 02 86316337
web: www.emergency.it
e-mail: sonia@emergency.it