Illinois
Rockford - Orthopedic Trauma Surgeon
Urbana - Orthopaedic Trauma Surgeon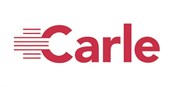 Carle Physician Group, in Urbana, Illinois is seeking a third BE/BC fellowship-trained Orthopaedic Trauma Surgeon to join our 20-member Orthopaedic Department. With over 400 physicians and 250 advance practice providers, comprising 80 specialties/subspecialties, and a service area of 1.5 million residents, Carle is locally owned and physician led. Our group is part of a not-for-profit integrated network of healthcare services that includes Carle Foundation Hospital, a 393-bed Level I Trauma Center with Level III perinatal services. 
Practice Opportunity Details Include:
Dedicated OR access for Ortho-Trauma Service
APPs provide clinical support with rounding/dictation/case management six days a week
Night/weekend call is shared equally with the members of the Orthopaedic Department 
New innovation oriented Medical School coming in 2018 - opportunities to work with the University of Illinois Champaign-Urbana faculty and medical students
Work out of only one hospital - Carle Foundation Hospital, a 393-bed Level I Trauma Center 
New 52,000 square foot Orthopaedic/Sport Medicine Building
Carle offers an excellent benefit package including health/dental/life insurance, 403-B plan with employer match, LTD, relocation allowance, CME allowance, and paid malpractice insurance with 100% tail insurance covered.
Globally connected, innovative and culturally rich, Champaign-Urbana is centrally located to Chicago, Indianapolis and St. Louis and is home to one of the world's great public research universities - the Big Ten University of Illinois. With ease of transportation, excellent schools and affordable housing options, our community features the friendliness and advantages of a smaller town while offering the dining, arts, sports, and entertainment options found in a much larger city.  
Please visit www.carleconnect.com for more information. 
Contact Information:
Carson Alexander
Physician Recruitment Specialist
Phone: 217-383-6945
e-mail: carson.alexander@carle.com
Posted: 03/29/2017
___________________________________________________________________________

GREAT OPPORTUNITY: Orthopedic Trauma Surgeon in Rockford, IL
Mercyhealth is currently seeking a BC/BE Orthopedic Fellowship Trained Trauma Surgeon to join our Orthopedic Surgery team at Mercyhealth Hospital-Rockton Ave.
Rockford Health System merged with Mercy Health System in January, 2015.  Together, we employ over 600 physicians in two states making the combined organization one of the largest employed physician groups in the Midwest serving a 15 county region.  
The highly-skilled teams of surgeons, anesthesiologists, registered nurses, surgical technologists and other surgical support staff members provide surgical services for more than 12,000 patients each year.  Mercyhealth Hospital-Rockton Ave is a 396 bed, Level 1 trauma center with 12 surgical suites, and over 54,000 emergency department visits per year.  Support services include a robust hospitalist program, jointly owned rehabilitation hospital, home health care and outpatient physical therapy at multiple locations. 
Compensation & Benefits:
• Highly competitive salary including first year guarantee
• Health, dental, life and malpractice insurance with tail coverage
• Comprehensive retirement plan with extremely generous company contribution
• CME and licensure reimbursement
• Relocation assistant
• Epic EMR
Community:
Imagine living in a family-oriented community and working with a vibrant, collegial group each day.  This progressive practice is located just 1-hour from O'Hare Airport and 1 ½-hours from downtown Chicago!  This excellent community is located in a region known as the "next Chicago suburb" and boast of family values and physician-friendly philosophy.  Attractive housing and cost of living is here!
Don't wait!
Contact: Jeff Colvin, Physician Recruiter
Phone: 815-519-6344 (texts welcome) / Email: jcolvin@mhemail.org
Posted 2/9/17