Illinois
Chicago - Orthopaedic Trauma Surgeon
Urbana - Orthopaedic Trauma Surgeon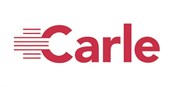 Carle Physician Group, in Urbana, Illinois is seeking a third BE/BC fellowship-trained Orthopaedic Trauma Surgeon to join our 20-member Orthopaedic Department. With over 400 physicians and 250 advance practice providers, comprising 80 specialties/subspecialties, and a service area of 1.5 million residents, Carle is locally owned and physician led. Our group is part of a not-for-profit integrated network of healthcare services that includes Carle Foundation Hospital, a 393-bed Level I Trauma Center with Level III perinatal services. 
Practice Opportunity Details Include:
Dedicated OR access for Ortho-Trauma Service
APPs provide clinical support with rounding/dictation/case management six days a week
Night/weekend call is shared equally with the members of the Orthopaedic Department 
New innovation oriented Medical School coming in 2018 - opportunities to work with the University of Illinois Champaign-Urbana faculty and medical students
Work out of only one hospital - Carle Foundation Hospital, a 393-bed Level I Trauma Center 
New 52,000 square foot Orthopaedic/Sport Medicine Building
Carle offers an excellent benefit package including health/dental/life insurance, 403-B plan with employer match, LTD, relocation allowance, CME allowance, and paid malpractice insurance with 100% tail insurance covered.
Globally connected, innovative and culturally rich, Champaign-Urbana is centrally located to Chicago, Indianapolis and St. Louis and is home to one of the world's great public research universities - the Big Ten University of Illinois. With ease of transportation, excellent schools and affordable housing options, our community features the friendliness and advantages of a smaller town while offering the dining, arts, sports, and entertainment options found in a much larger city.  
Please visit www.carleconnect.com for more information. 
Contact Information:
Carson Alexander
Physician Recruitment Specialist
Phone: 217-383-6945
e-mail: carson.alexander@carle.com
Posted: 07/18/2017
___________________________________________________________________________


Chicago Orthopaedics & Sports Medicine (COSM), a 6 physician private practice Orthopaedic group on the Northside of Chicago, seeks fellowship trained, ABOS BE/BC Orthopaedic Trauma Surgeon. 
Resident coverage and Academic opportunities exist at a Level-1 trauma center and community hospital. 
Position includes immediate opportunity for Trauma directorship position and aggressive track to partnership.
Please forward your CV:to:
David R. Guelich, MD
President/Chicago Orthopaedics & Sports Medicine
3000 N. Halsted Ave, Ste 525
Chicago, IL  60657
(773) 433-3130
E-Mail: drguelich@chiorthosports.com
Additional Information please visit www.chiorthosports.com
Posted on 7/17/2017 
---