Colorado
Colorado Springs - Orthopaedic Trauma Surgeon
Denver -  Orthopaedic Trauma Surgeon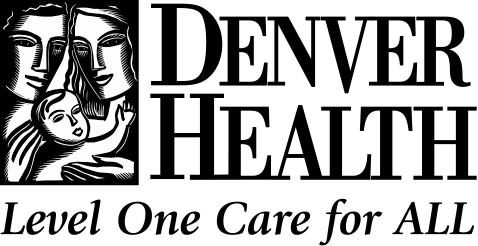 Denver Health | Orthopedic Trauma Surgeon Opportunity
The Department of Orthopedics at Denver Health Medical Center is recruiting for a full-time Orthopedic Trauma Surgeon to join our team of five surgeons and six advanced care providers in Denver, CO. The ideal candidate will be fellowship trained in trauma and have a desire to practice in a busy academic medical center. The orthopedic physicians at Denver Health specialize in the care of complex and total body traumatic injuries. Our service is available for emergency orthopedic trauma care 24 hours a day, 365 days per year through Denver Health's Rocky Mountain Regional Level I Trauma Center.
With 525 licensed beds Denver Health Medical Center is one of the state's busiest hospitals with more than 26,000 admissions annually. DHHA was recently recognized by the University Hospital Consortium as having one of the lowest observed to expected mortality rates in the country (Ranked #5 out of 121 academic health centers). Our surgical team is nationally renowned for teaching, research and trauma services. Denver Health is an affiliate hospital of the University of Colorado School of Medicine and Health Sciences.
Benefits of practicing at Denver Health include:
• Denver Health physicians have an academic appointment with the Department of Orthopedics at the University of Colorado School of Medicine and Health Sciences
• Housestaff and medical student teaching opportunities
• 4+ weeks vacation, plus 7 paid holidays, and CME time off and allowance
• Robust retirement package
• Resident supported call coverage (1:6)
• 450+ physicians on staff comprising over 50 specialties and subspecialties
• Conveniently located in Denver with access to a thriving cultural scene, diverse neighborhoods, great schools, family-friendly neighborhoods, natural beauty and 300+ days of sunshine per year
• Relocation Expenses Paid 
Interested candidates should send a cover letter and Curriculum Vitae to:
Aaron Ortiz; Senior Provider Recruiter

Department of Physician Recruitment Denver Health & Hospital Authority
aaron.ortiz@dhha.org
Office: 303-602-4992
 Posted: 8/29/2017
---

Live your story.
UCHealth, a leader on Colorado's Front Range who provides high-quality, personalized care, is ready for YOU to be part of our team and partner with an existing orthopedic trauma surgeon to expand our growing program.  We are seeking the following talented individual:
Fellowship trained Orthopedic Trauma Surgeon
Proficiency with pelvic and acetabulum fracture surgery
Must be Board Eligible/Board Certified
By joining UCHealth and the Memorial Hospital family in beautiful Colorado Springs, you will be part of a team that provides full scope Orthopedic services for our active patient population.
At UCHealth, we focus on personalized care and the one reason we come to work each day: to make a difference in the life of each patient.
Nestled at the base of Pikes Peak, Colorado Springs, Colorado invites the outdoor adventurists to the cultural enthusiast to enjoy vibrant scenic beauty, rugged outdoor adventure, and exceptional opportunities to create lifelong memories. Colorado Springs is proud to be the home of five military installations and the U.S. Olympic Committee. As the State's second largest city, Colorado Springs boasts a rich heritage with a wide variety of cultural and urbane sophistication. With a moderate cost of living, temperate climate, and an average of 247 days of sunshine per year, Colorado Springs is the perfect place to call home.
Work hard. Play hard.
We expect you live a balanced life and enjoy the Colorado lifestyle. Our competitive compensation package includes paid time off, CME time and allowance, medical, dental and vision, as well as life insurance, long and short term disability, malpractice insurance, retirement package and a one-time starting bonus.
About UCHealth
At UCHealth, we do things differently. UCHealth represents freedom for people to live extraordinary lives.  We nurture a real human connection, helping the people we serve experience the ultimate gift: to be exactly whom they want to be. 
UCHealth is an innovative, nonprofit health system that delivers the highest quality medical care with an excellent patient experience. UCHealth combines Memorial Hospital, Poudre Valley Hospital, Medical Center of the Rockies, UCHealth Medical Group, Broomfield Hospital, Grandview Hospital and University of Colorado Hospital into an organization dedicated to health and providing unmatched patient care in the Rocky Mountain West. With more than 100 clinic locations, UCHealth pushes the boundaries of medicine, providing advanced treatments and clinical trials and improving health through innovation.
Join the UCHealth system -- with five hospitals ranked by U.S News and World Report as top-ten Best Regional Hospitals in Colorado and proud partner of the Denver Broncos -- and help your patients live extraordinary lives.
Contact:
Jen Kwasny, FASPR
Manager Physician Recruitment

UCHealth Medical Group
1400 E. Boulder Ave.
East Tower, S66205
Colorado Springs, CO 80909
O 719.365.2659
C 414.254.1911
Jennifer.Kwasny@uchealth.org
joinuchealth.org
Posterd: 6/13/2017
---