Colorado
Colorado - Orthopaedic Trauma Surgeon
Denver -  Orthopaedic Trauma Surgeon






Orthopedic Trauma Surgeon
Assistant/Associate Professor/Professor (Academic rank commensurate with exerience) 
Position #654779
The Department of Orthopedic Surgery at the University of Colorado is seeking a board certified/board eligible Orthopedic Surgeon with subspecialty interest in Pediatric Trauma. The position is full time, and includes leading the Pediatric Orthopedic Trauma program at Children's Hospital Colorado. Role includes but is not limited to orthopedic liaison to the trauma steering committee, participation in outreach education, and serve on the program committee for the national annual pediatric trauma conference.  Children's Hospital Colorado is located on the new 2.5 billion dollar Anschutz medical campus that combines state of the art medical facilities and basic science research. Trauma is targeted as an area of further strategic growth in the immediate future. 
All candidates must have completed an Orthopedic fellowship, in either Pediatrics and/or Trauma and have an interest in leading the Pediatric Orthopedic trauma program. Developing a clinical practice, scholarly pursuits, and participation in our educational program are additional expectations for this position.  
Our clinical practice is based at the Children's Hospital Colorado, Aurora, Colorado. The hospital is a Pediatric Level 1 Trauma Center and is a very busy tertiary referral center with extensive pathology covering the entire spectrum of Orthopedic Surgery.
Minimum Qualifications:
Board certified/board eligible Orthopedic Surgeon

All candidates must have completed an Orthopedic fellowship (either Pediatrics or Trauma). 

 Desired Qualifications:
Research Experience

Evidence of scholarly activity

Experience in an academic setting
Please apply via CU Careers at www.cu.edu/careers and search by requisition #08331.
For questions, please contact Jodi Naylor at Jodi.naylor@ucdenver.edu.
Posted: 11/7/17
---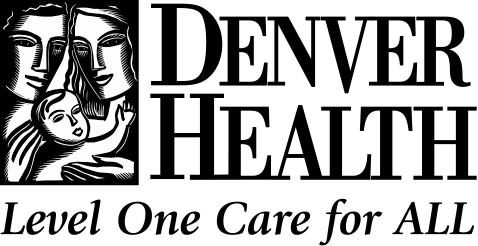 Denver Health | Orthopedic Trauma Surgeon Opportunity
The Department of Orthopedics at Denver Health Medical Center is recruiting for a full-time Orthopedic Trauma Surgeon to join our team of five surgeons and six advanced care providers in Denver, CO. The ideal candidate will be fellowship trained in trauma and have a desire to practice in a busy academic medical center. The orthopedic physicians at Denver Health specialize in the care of complex and total body traumatic injuries. Our service is available for emergency orthopedic trauma care 24 hours a day, 365 days per year through Denver Health's Rocky Mountain Regional Level I Trauma Center.
With 525 licensed beds Denver Health Medical Center is one of the state's busiest hospitals with more than 26,000 admissions annually. DHHA was recently recognized by the University Hospital Consortium as having one of the lowest observed to expected mortality rates in the country (Ranked #5 out of 121 academic health centers). Our surgical team is nationally renowned for teaching, research and trauma services. Denver Health is an affiliate hospital of the University of Colorado School of Medicine and Health Sciences.
Benefits of practicing at Denver Health include:
• Denver Health physicians have an academic appointment with the Department of Orthopedics at the University of Colorado School of Medicine and Health Sciences
• Housestaff and medical student teaching opportunities
• 4+ weeks vacation, plus 7 paid holidays, and CME time off and allowance
• Robust retirement package
• Resident supported call coverage (1:6)
• 450+ physicians on staff comprising over 50 specialties and subspecialties
• Conveniently located in Denver with access to a thriving cultural scene, diverse neighborhoods, great schools, family-friendly neighborhoods, natural beauty and 300+ days of sunshine per year
• Relocation Expenses Paid 
Interested candidates should send a cover letter and Curriculum Vitae to:
Aaron Ortiz; Senior Provider Recruiter

Department of Physician Recruitment Denver Health & Hospital Authority
aaron.ortiz@dhha.org
Office: 303-602-4992
 Posted: 8/29/2017
---