Colorado
Aurora, CO - Orthopaedic Trauma Surgeon
Denver. CO -  Director of Orthopedic Surgery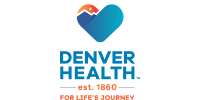 Denver Health Medical Center (DHMC) in collaboration with the University of Colorado School of Medicine are now accepting applications and nominations for a Director of Orthopedic Surgery at DHMC. Caring for one third of Denver's population annually, DHMC is uniquely positioned as an integrated healthcare system nationally recognized for its passion and commitment to providing exceptional care to the communities it serves. DHMC is considered a national model of an integrated urban safety net healthcare system that includes a Level I academic medical center, a network of community and school based health centers, and other services for the city and county of Denver. The DOS will have oversight of all care delivered by the Department of Orthopedics at Denver Health and will provide overall strategic leadership of the Department. He/she will have responsibility for strategic planning, clinical services, professional performance, business performance, medical education, and physician practice. The successful candidate will be board certified in an Orthopedics discipline and eligible for licensure in Colorado. Additionally the applicant should have academic credentials to be appointed to the rank of Professor of Orthopedic Surgery, have a demonstrated local, national and international reputation of excellence in scholarship, teaching and mentoring and clinical care.
Denver Health is a 525 bed acute care hospital, with adult and pediatric emergency departments, the 911 paramedic system, nine community health centers, 17 school-based clinics, the public health department, the Rocky Mountain Poison and Drug Center, a 100 bed non-medical detoxification center, a dedicated psychiatric emergency service, correctional care facilities, the Rocky Mountain Center for the Medical response to Terrorism, Mass Casualties and Epidemics, and a HMO. The Denver Health Rocky Mountain Regional Trauma Center has been recognized as a preeminent Level I Trauma Center, with one of the best trauma survival rates in the country. Screening of complete applications will begin immediately. For full consideration, materials should be received by March 30, 2018, however the position will be open until filled. Applicants should submit a cover letter and CV or nominations to the DHMC search committee chair by March 30th: John Kendal, M.D. john.kendall@dhha.org
12/28/2017
---






Orthopedic Trauma Surgeon
Assistant/Associate Professor/Professor (Academic rank commensurate with exerience) 
Position #654779
The Department of Orthopedic Surgery at the University of Colorado is seeking a board certified/board eligible Orthopedic Surgeon with subspecialty interest in Pediatric Trauma. The position is full time, and includes leading the Pediatric Orthopedic Trauma program at Children's Hospital Colorado. Role includes but is not limited to orthopedic liaison to the trauma steering committee, participation in outreach education, and serve on the program committee for the national annual pediatric trauma conference.  Children's Hospital Colorado is located on the new 2.5 billion dollar Anschutz medical campus that combines state of the art medical facilities and basic science research. Trauma is targeted as an area of further strategic growth in the immediate future. 
All candidates must have completed an Orthopedic fellowship, in either Pediatrics and/or Trauma and have an interest in leading the Pediatric Orthopedic trauma program. Developing a clinical practice, scholarly pursuits, and participation in our educational program are additional expectations for this position.  
Our clinical practice is based at the Children's Hospital Colorado, Aurora, Colorado. The hospital is a Pediatric Level 1 Trauma Center and is a very busy tertiary referral center with extensive pathology covering the entire spectrum of Orthopedic Surgery.
Minimum Qualifications:
Board certified/board eligible Orthopedic Surgeon

All candidates must have completed an Orthopedic fellowship (either Pediatrics or Trauma). 

 Desired Qualifications:
Research Experience

Evidence of scholarly activity

Experience in an academic setting
Please apply via CU Careers at www.cu.edu/careers and search by requisition #08331.
For questions, please contact Jodi Naylor at Jodi.naylor@ucdenver.edu.
Posted: 11/7/17
---