JOB OPPORTUNITIES
United States
Florida * 

Michigan * 

National Opportunities/ Multiple states * 

New York *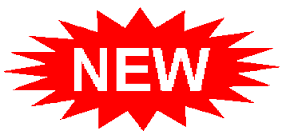 Texas *  

* New September postings
 Have a career opening? Please email Darlene Meyer or call 847-430-5133
---
Instructions for posting a position.

Jobs are posted on the OTA website for three months and then can be renewed.
2017 Rates:
Nonmember: $350/three months 
OTA Members: No Charge
Please email ota@ota.org or call 847-430-5133 
To post an ad, please email the OTA with the following (It should be submitted as you would like it to appear on the website):
Location (City/State)
Position
Hospital or Institution
Position Description
Required Credentials
Contact Information
Institution logo if desired
Payment is mandatory prior to job post.
http://nyulangone.org/
Location – Dallas/Fort Worth metro area
Position – Orthopaedic Traumatologist
Hospital or Institution – Baylor Scott & White Health
Required Credentials – Fellowship training
Four member ortho trauma group in DFW area in need of two new trauma surgeons to assist with coverage at a number of hospitals in the North Texas Area – Level I II and III. 
Employed salaried position within large multi-specialty health care group which is part of the largest not-for-profit health care system in the state of Texas.  The base salary is commensurate with experience, and incentive pay is available for excess call.  The opportunity to be involved in resident education is optional. 
Dallas, Texas is the 9th largest city in the US – home to 1.2 million people, 18 Fortune 500 companies, 5 professional sports teams, and one of the nation's top 5 international airports.  Dallas is a highly multi-cultural community, and is home to The Dallas Arts District, the largest suburban arts district in the US.  Combined with a cost of living nearly 12% lower than the rest of the country and no income tax, Dallas truly offers a great lifestyle.  Texas is a tort reform state, so it is also a great place to build your practice!
Contact Information:
Please submit CV to Erica Gannon at 469-800-8507 or Erica.Gannon@BSWHealth.org