International OTA (IOTA)
The OTA is pleased to announce the following inaugural IOTA founding members. The IOTA Charter was signed October 11, 2017 in Vancouver, BC, Canada.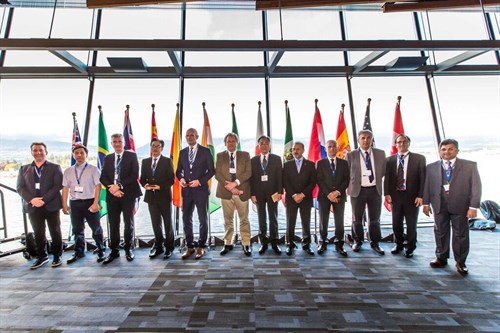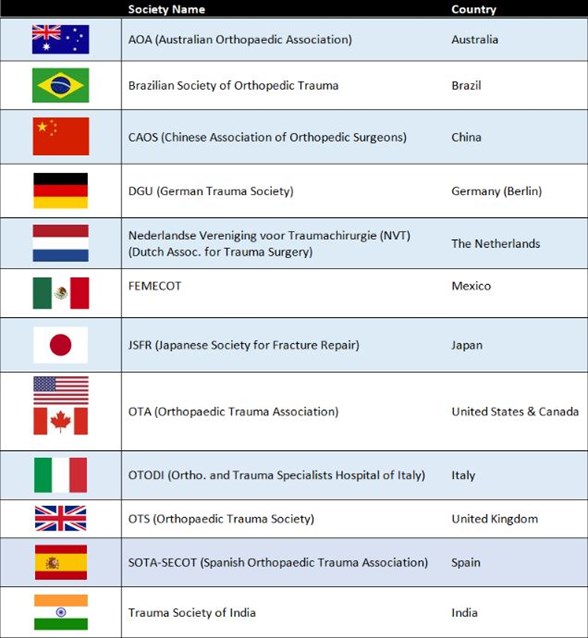 Society Websites                                          
 IOTA was established this year to fulfill the following goals: 
Promote international orthopaedic and musculoskeletal trauma care, including patient care, education, and research. 
Allocate venues for and monitor progress of a triennial International Orthopaedic Trauma Association Annual (IOTA) Meeting. 
Organize a face-to-face meeting at each triennial meeting and each Orthopaedic Trauma Association (OTA) Annual Meeting. 
Provide a means for Member organizations to enhance international collaboration in research, education, teaching, and program development. 
Support the development of Orthopaedic Trauma organizations globally.
IOTA Membership
Membership is open to any organization that is the principal body representing orthopaedic trauma in its country or region. Please contact the OTA at caswell@ota.org for additional information regarding membership.
Additional details are also available in the IOTA Charter.