2015 Industry Symposia
Wednesday, October 7 
6:30pm - 8:00pm 

Participating surgeons will have the opportunity to learn more about this disruptive, innovative implant & instrumentation delivery system while reviewing the clinical appropriateness in both Distal Radius and Ankle fractures.  The sawbones labs will be lead by Renowned Trauma Surgeons and supported by Lab Instructors.  All are encouraged to participate in this DJO Sponsored Lecture & Lab.
6:30 - 7:30PM - "Eliminating Cost Variation on the Treatment of Distal Radius Fractures" - Guest Speaker; Foundation of Orthopedic Trauma (FOT) Surgeon
7:30 - 8:00PM - "New, Efficient and Cost Effective Treatment for Ankle fractures" - Guest Speaker; Kenneth J. Koval, MD;  Orlando Regional Medical Center, Orlando, FL

 
---

Multi-modal Analgesia in the Fracture Patient: Non-Opioid Approaches to Maximizing Outcomes
The objective of this symposia is to discuss the current state of multi-modal analgesia in the fracture patient.  Traditional opioid-based pain management treatment modality has significant side effects that complicate recovery and rehabilitation.  The symposia will address the unmet needs of peri-operative pain management in orthopaedic trauma, provide new clinical data to educate orthopaedic trauma surgeons and other healthcare practitioners on multimodal approaches to potentially improve patient outcomes and satisfaction.  Clinical cases will also be discussed and provide a forum for discussion to optimize patient care. 
This is being supported by an unrestricted educational grant from Mallinckrodt Pharmaceuticals, Inc
---
Thursday, October 8
11:15am - 12:45pm

Geriatric Hip Fracture Patient Outcomes: Innovations in Product and Solutions (IS1)
Faculty: Michael O'Boyle, MD; Greg Osgood, MD
Learn how a multifaceted approach to geriatric hip fracture treatment can help address clinical needs unique to these patients and their surgeons.
---

Rib Fracture Patient Management (IS2)
Faculty:  Bruce French, MD; Samir Mehta, MD; Frederic Pieracci, MD
Learn about the management of rib fracture patients with rib fixation:  patient selection and timing of rib fixation procedures, latest approaches and techniques.   
---

Current Trends, Clinical Applications and Case Studies of Orthbiologics in Orthopaedic Trauma (IS3)
Faculty: Peter Giannoudis, MD, FRCS; Kenneth Koval, MD; Charles Moon, MD
Attendees will be introduced to the landscape of orthobiologics in Orthopaedic Trauma. Professor Giannoudis, Dr Koval and Dr Moon will address the Current Trends, Clinical Applications and Case Studies of Orthobiologics in Orthopaedic Trauma. Topics discussed will include Masquelet, Synthetics Bone Graft Substitutes, Allografts and Next Generation Viable Bone Matrices.
---

Surgical Treatment Options for Challenging Hip Fractures (IS4)
Attendees will learn about innovative techniques for osteobiologic augmentation of hip fracture fixation including the N-Force Fixation System designed to deliver bone void filler around screw fixation. 
Faculty: Thomas A. Russell, MD, and Erik N. Kubiak, MD
---

Posterior Malleolus Fracture Fixation: Tips and Pearls (IS5)
Faculty: Bruce H. Ziran, MD
Lecture and sawbones lab session on posterior malleolus fracture management with the new Acumed Ankle Plating System 3.
---

Revolutionary Intramedullary Limb Lengthening Solution for the Orthopaedic Trauma Surgeon (IS6)
Faculty: Robert Rozbruch, MD, Austin Fragomen, MD and Mitchell Bernstein, MD
The PRECICE Intramedullary Limb Lengthening System represents the latest advancement in limb lengthening technology. The PRECICE nail is 100% internal, utilizes an External Remote Controller (ERC) to lengthen the femur or tibia and the surgeon prescribed treatment is customizable to each patient.                            
Attendees will be introduced to the PRECICE system and the various options available to them.  This session will include surgeon case reviews, tips + tricks for success and an antegrade femoral hands-on workshop.  
---

Artis zeego--Zero Malpositions with 3D Imaging, Vision or Reality? Take imaging in orthopedic trauma surgery to a new level! (IS7)
Moderator: Ina Schwabenland, MD, Siemens Healthcare GmbH, Therapy Systems, Forchheim, Germany
Faculty: Prof. Florian Gebhard, MD, PhD, David M. Kahler, MD.
Exciting experiences fresh from the Hybrid OR for 3D imaging-empowered alignment with Siemens Artis zeego.
Gain a fresh perspective and learn from two pioneers in the field...
---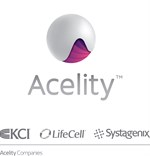 Optimizing Outcomes of the Ortho-Trauma Wound Using NPWT with Instillation Therapy and Incision Management
Faculty: Animesh Agarwal, MD, UTHSCSA, Department of Orthopaedics, Division of Orthopaedic Traumatology; Brett D. Crist, MD, FACS, and Malcolm Smith, MD.