Important Travel Information
Important Travel Information for Non-Canadian Attendees Traveling to Vancouver, Canada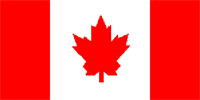 Traveling and don't know what the requirements are for your country? 
Find out if you need a visa.
International Letter of Invitation - may be required when applying for Visa

Border Patrol Recognition Entry Letter - all non-Canadian attendees can facilitate entry by printing and presenting this letter to Canadian Customs upon arrival.

US Citizens, if you plan on flying to Canada you will need a valid passport with one blank passport page and the passport must not have an expiration date within six months of October dates of travel. Check your expiration date now and renew immediately if necessary.  
Children 15 years of age and under are now required to show proof of citizenship. They are not required to show photo ID. If you are traveling with children, you should carry identification for each child.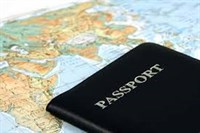 Airport
Vancouver International Airport (YVR) 

New! Primary Inspection Kiosks installed at Vancouver Airport
Save time and read about preparing for your entry into Vancouver.
Arriving at Vancouver International Airport - step by step directives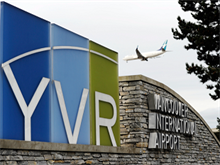 Electronic Travel Authorizations (eTA) or Visitor Visa:
As of March 15, 2016, visa-exempt foreign nationals are expected
to have an Electronic Travel Authorization (eTA) to fly to or transit through Canada. 
Exceptions include U.S. citizens and travelers with a valid Canadian visa. Canadian citizens, including dual citizens, and Canadian permanent residents are not eligible to apply for an eTA. U.S. Permanent Residents possessing a Green Card or valid permit to re-enter the United States require an eTA. 
You may need an eTA before you board your flight to Canada, even if you are just transiting through the country. Once the application process is complete, most applications are approved within minutes of submission. If you do not receive immediate approval, you will receive an email from the CIC with instructions for completing your application.  The authorization is electronically linked to your passport and is valid for five years or until your passport expires, whichever comes first. To find out if you need an eTA to travel to Canada, please visit: http://www.cic.gc.ca/english/visit/visas.asp
eTA Application Process
To apply for an eTA please visit: http://www.cic.gc.ca/english/visit/eta-start.asp.  To apply you will need a valid passport from a visa-exempt country. You cannot apply using a Refugee Travel Document.  U.S. permanent residents can apply with a valid Green Card, U.S. Refugee Travel Document or a valid permit to re-enter the United States.  They will also require a passport from their country of nationality.
Citizens of the following countries require a visitor visa to travel to Canada: Afghanistan, Argentina, Brazil, China, Columbia, Egypt, India, Lebanon, Malaysia, Mexico, Peru, Philippines, Qatar, Russia, Saudi Arabia, South Africa, Turkey, Ukraine, and United Arab Emirates.  Citizens of Taiwan are required to hold a passport with a national identification number. If you are a citizen of the Republic of China and do not hold a passport with a national identification number, you will require a visa.
Visitor Visa Application Process
To apply for a visitor visa, please visit: http://www.cic.gc.ca/english/information/offices/vac.asp
If you are required to travel with an eTA or visitor visa you should:
Get it when you plan your trip – do not wait for the last minute to apply in the event there is a delay (see Travel documents), and travel to Canada with the passport you used to get your eTA or visa.
Travelers with passports from visa-required countries and territories need a visitor visa (temporary resident visa) to enter Canada.
If you are a permanent resident of Canada and a citizen of a visa-exempt country or a citizen of a visa-required country, you need to travel with your Canadian permanent resident (PR) card or permanent resident travel document when flying to Canada. Otherwise, you may not be able to board your flight to Canada
Customs & Duty Free
Canada Border Services Agency requires that everyone entering Canada must declare the goods they're bringing into the country. This includes personal baggage such as clothing, sporting and camping equipment, toiletries, and electronic equipment such as cameras and laptops; but you also have to declare items that you will leave in Canada, such as gifts. Depending on how you enter Canada, this declaration could be verbal or by filling out a CBSA Declaration Card.

Each visitor over the age of 19 may import, duty free, a maximum of 40 ounces (1.1 litres)  liquor or wine, or 288 ounces (8.5 litres) of beer or ale; plus up to 50 cigars, 200 cigarettes and 8 ounces (200 grams) of tobacco.

The import of certain items is restricted or prohibited. Revolvers, pistols, and fully automatic firearms are prohibited entry into Canada. Non-restricted firearms (which must be declared) are a regular sporting rifle or a shotgun with a barrel over 470 mm (18.5 in.) with a maximum overall length of 660 mm (26 in.).

There are also restrictions placed on items such as fireworks; certain food,  plants and animals; and consumer products. For full details please visit the Canada Border Services Agency site, or call 1.800.461.9999 (North America) or 1.204.983.3500