2016 OTA Annual Meeting
Industry Symposia
Industry symposia / Product Theaters are offered Thursday at lunch and Friday evening. There is no fee for registering and no programs offer CME. 
Companies offering Industry Sessions / Product Theaters
Table of Contents - Click link for additional info.
Thursday, October 6
11:15am - 12:45pm
---

DePuy Synthes: Proximal Femur Fractures: Treatment Options and Continuum of Care   
Faculty: Joseph Borrelli Jr., MD, Gregory J. Della Rocca, MD, PhD, FACS, Frank A. Liporace, MD 
---

DePuy Synthes: Lessons Learned: Treatment Options for Elbow Instability & Complex Elbow Fractures
Faculty: Eben A. Carroll, MD and David S. Wellman, MD
---

Stryker: Complex Foot and Ankle Trauma Case Studies. 
Faculty: Kenneth J. Koval, Chair, MD, Roy Sanders, MD, Cory A. Collinge, MD, and Joshua Langford, MD.
Description: Attendees will be exposed to a didactic and highly interactive discussion around complex foot and ankle trauma case studies. 
---

Zimmer Biomet: How to Get Better Outcomes with Proximal Humerus Fractures
Faculty: Paul Kiritsis, MD
Description: Discussion on proximal humerus fractures, the importance of utilizing an anatomic 135° neck shaft angle with internal subchondral support, and features and benefits of the NEW Zimmer Biomet A.L.P.S.® Proximal Humerus Plating System.
---

Ziehm Imaging: Game Changing Technology for Mobile Intraoperative 3D Imaging in Trauma Surgery
Faculty: Milton J. Routt, MD
Description: Discussion on using the latest in intraoperative imaging technology to help improve patient outcomes by using real-time critical assessments of closed and open reductions prior to definitive fixation, reducing potential revisions and minimizing radiation accumulated from post-operative imaging studies. This session will include case examples of images taken from the Ziehm Vision RFD 3D mobile C-arm in femoral neck and acetabular fractures and pelvic trauma procedures.
---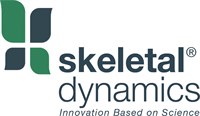 Skeletal Dynamics: Internal Joint Stabilizer for the Management of Elbow Instability
Faculty: Jorge L. Orbay, MD
Description: Lecture and surgical demonstration of a new and novel internal device for the management of unstable elbows.
---

Nuvasive Specialized Orthopedics: Remote Controlled Intramedullary Limb Lengthening Solution for the Orthopedic Trauma Surgeon
Faculty: J. Tracy Watson, MD S. Robert Rozbruch, MD Austin T. Fragomen, MD Mitchell Bernstein, MD
Description: Discussion on the latest advancement in limb lengthening surgery with an intramedullary device. This session will include case examples, tips and tricks and how to avoid complications. The PRECICE Intramedullary Limb Lengthening System is a novel adjustable state-of-the-art device that utilizes a remote control to non-invasively lengthen the femur or tibia.
---

Acumed: New Solutions in Ankle Fracture Fixation
Faculty: Bruce H. Ziran, MD
Description: This 90 minute course provides opportunities for hands-on sawbones workshops and didactic lecture surrounding ankle fracture repair. Dr. Bruce Ziran, the Director of Orthopaedic Trauma at the Hughston Clinic at Gwinnett Medical Center, will deliver advanced instruction for common and uncommon ankle orthopaedic treatments. He will provide a series of talks showcasing insight from their clinical experience, sharing tips, pearls, and current treatment trends. Following there will be a 60-minute hand's-on surgical technique instruction using the Acumed Ankle 3 Plating System.
---
CARA Therapeutics: Moving Beyond Mu with Kappa Opioid Receptor Agonists ― Leaving the Baggage Behind
Faculty: Hassan R. Mir, MD, MBA, FACS Joseph W. Stauffer, DO, MBA
Description: Learn about a novel peripherally acting kappa opioid receptor agonist, CR845, which is in phase 3 trials for postoperative pain (IV) and phase 2 trials for chronic pain (oral). Its unique pharmacologic properties produce analgesia with low abuse potential and little-to-no mu opioid side effects like nausea/vomiting and respiratory depression.
---
Miami Device Solutions: Proximal Humerus Fractures: New Techniques and Technology to Minimize Failures
Faculty: Michael Gardner, MD, Samir Mehta, MD, Surena Namdari, MD, MSc
Description: In this session, faculty and attendees will discuss clinical decision making for operative/nonoperative treatment, tips and tricks to facilitate surgical reductions, and novel techniques and implants to maximize mechanical stability. Format will include short talks, panel discussions, and case presentations
---
Friday, October 7
6:30pm - 8:00pm 

Zimmer Biomet: A New Option in Femoral Neck Fracture Treatment: Augmented Fixation with the N-Force Fixation System
Faculty: Thomas A. Russell, MD and Anthony S. Rhorer, MD
Description: Attendees will listen to a didactic presentation and view a moderated surgery using an augmented fixation system, integrating fenestrated screws and a Bone Substitute Material (BSM) into a single construct to provide improved metaphyseal void fill and increase structural support of the implant.2 
---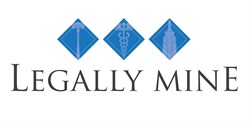 Legally Mine: Keys to Locking Out Lawsuits and Lowering Taxes
Faculty: Art McOmber 
Description: Through this course attendees will truly understand exactly how, why and where legal entities should be used for both lawsuit prevention and income tax reduction.  The course is given in plain English and when done most attendees understand the proper use of legal tools for the first time in their lives. The mission of Legally Mine is to empower members of the healthcare and business communities with the knowledge and tools to protect their assets from lawsuits, legitimately reduce their tax liability, and to cultivate an environment wherein they can thrive financially.