OTA offers Qualified Clinical Data Registry (QCDR) resource through partnership with AJRR Doug Lundy, MD, OTA HP Committee Chair
Are you seeking a plan to avoid future reduction of Medicare payments?  A new resource is now available to OTA members through a partnership with The American Joint Replacement Registry (AJRR) via participation in a Qualified Clinical Data Registry (QCDR). This QCDR is approved by the Centers for Medicare & Medicaid Services (CMS), and provides a standard to complete Merit-based Incentive Payment System (MIPS) requirements based on satisfactory participation. A QCDR is a CMS-approved entity that collects medical and/or clinical data for the purpose of patient and disease tracking to foster improvement in the quality of care furnished to patients.

As of this year, we are evaluated by our compliance with MACRA through our participation in the Merit Based Incentive Program (MIPS) or Advanced Alternative Payment Model (APM) pathways. Failure to comply with these programs will result in a reduction in Medicare payments starting in 2019 as shown below.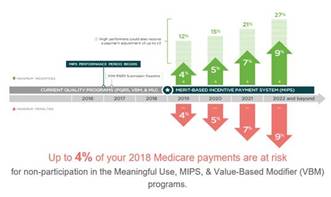 The portal to register and begin participation is below. Additional information and instructions for getting started are available via this pre-recorded webinar (slides only).
In addition, basic information regarding MIPS and MACRA is available via this webinar presented by members of the OTA Health Policy Committee.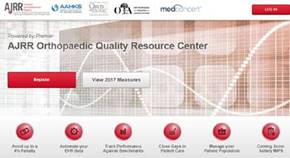 The current cost per member is $439. Details regarding group discounts, and registration questions can be directed to the contact information below, or by calling the OTA Office at (847) 698-1631.
Email: medconcertsupport@premierinc.com
Phone: 1-877-509-7774